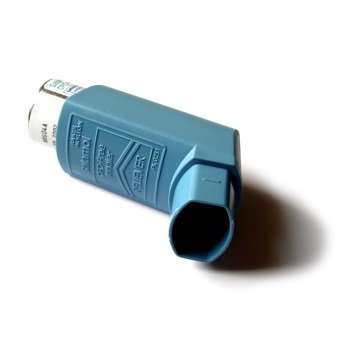 Asthma during pregnancy is in the news, with a new study confirming what doctors have said all along:Though no asthma medication is completely safe for pregnant women and their babies, it's best for asthmatic women to keep taking their meds. Uncontrolled asthma can lead to hypertension and pre-eclampsia for the mother, low birth weight for the baby, and premature delivery.
Now that we have that out of the way, let's look at the positive things about asthma and pregnancy. Like diabetes, asthma on top of pregnancy may seem like too much to handle. But like diabetes, it can be managed.
To go right back to the beginning, asthma's not a reason not to have children. As womenshealth.gov says, "Only in very severe cases might asthma be a reason to avoid becoming pregnant." In fact, about 10% of pregnant women suffer from asthma, making it the most common chronic condition in pregnancy.
No promises, but — your asthma might actually become less severe during pregnancy. Slightly less than a third of pregnant women experience this, with the rest roughly evenly split between feeling no change and finding their symptoms get worse. Unfortunately, women with severe asthma are more likely to worsen.
Also, according to womenshealth.gov, "Asthma is hardly ever a problem at delivery." It's more likely to give you trouble in the late second or early third trimester. So at least you probably won't have to use your inhaler during labor.
Speaking of inhalers, again, there are no guarantees on the safety of asthma meds, but inhaled medicines are less likely than oral ones to have an effect on your baby, as less of them gets into your bloodstream. The American College of Asthma, Allergy, and Immunology has more information about specific asthma medicines here.If you keep your doctor in the loop, he or she will be able to balance the risks to come up with a plan that's safest for you. The ACAAI site also notes that "no more than one percent of all birth defects are attributable to all medications."
Yes, it can be a pain — and a worry — to be pregnant and living with asthma. But the condition can also be kept under control, while working toward the best outcome for your baby.