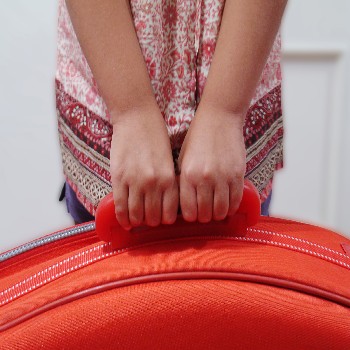 The thought of traveling with children can be enough to bring even the savviest parent out in a cold sweat. How do you maintain a routine or keep the children happy without their home comforts, and just where will you all sleep? Often, when booking a holiday, apartments are overlooked in favor of hotels, perhaps because they are just easier to find on an internet search. There are many benefits, however, for choosing an apartment, especially when taking children on holiday. Here are some we've come up with.
Apartments offer traditional comforts of home
Apartments come fully furnished, with everything you need to live the life that you normally would. You'll have a kitchen so will be able to cook and not have to eat out all of the time as well as comfortable and functional furniture. For an example of some things that you can expect to find in an apartment take a look at this experienced accommodation provider that deals with a selection of serviced apartments in Edinburgh and Glasgow.
No stressing over noise level
We've all be in a hotel where the guests next door or above us think it's OK to party all night, it obviously isn't if you have children who need to sleep. With an apartment, you won't need to about this, you will have your privacy from other residents and won't have to contend with paper-thin walls.
Apartments are more spacious than hotels
According to Monkey and Mountains Adventure Travel, one of the main advantages of an apartment is that there are options when it comes to the number of bedrooms, meaning the children will be able to have their own room. You will be able to enjoy a break and your privacy at night-time without worrying about waking them up.
Apartments are often less expensive
Love Exploring says that renting an apartment can often work out cheaper than renting a room in a comparable hotel. Not only can you save money on food when you rent an apartment, but the cost of accommodation could also be a lot cheaper.
If you have been following our blog for a while you will know the importance of maintaining a routine with children and no doubt you have got a good one in place already. It can be tempting to think you can let this slide when on holiday, and it is OK to do so to an extent, but don't push it. Ultimately, you want your child to be at their best so that you can all enjoy your time away together. Luckily, it is easier to stick to a routine when you hire an apartment, you can cook all meals at the same time, have bath-time and the kids can go to bed in their own room at the same time that they usually do.
Travelling with a family is just so much easier when renting an apartment. It means you can live the life that you normally lead and can help you save money, renting an apartment could certainly be a smart decision for families.
Brought to you by our friends at thecitysuites.com.