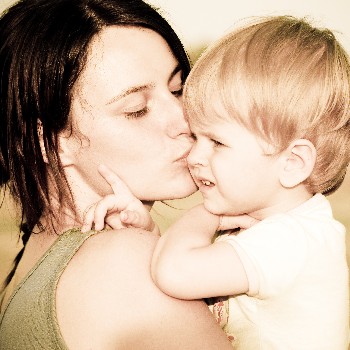 Starting preschool can be intimidating for your preschooler. This is especially true if they are very shy socially. Those first few weeks can be very difficult. It may lead to meltdowns at the door or excuses not to go. They may not want to talk to teachers or play with the other kids. This type of social anxiety is very normal. Your preschooler is about to enter a whole new world that is very scary. Fortunately, there are some ways to help them through these moments.
Take the time to tour the preschool during open houses or by making an appointment. Part of relieving some of the anxiety is being familiar with the classroom and school they are going to. This will help them adjust to the new surroundings. They won't be as intimidated if they already know the whole layout.
In addition to taking a tour of the preschool, it is important for them to get a look at the classroom itself. Familiar toys such as a toy kitchen or the same sort of books are essential to easing some of that tension. These toys are already fun to your preschooler. This will help ease their tension because these items are related to fun. Thus, it is something that can be used as encouragement to build upon their excitement rather than their anxiety.
It does help if your preschooler already has a friend going to that same school. So, go ahead and ask other parents about where they are sending their preschooler. If there isn't anyone you know, use the open house to introduce yourself to other parents and set up a couple of play dates before school starts. If they already know that their friend is going to be there, it will greatly ease their anxiety and create excitement about seeing their friend again.
Take the time to introduce them to the teacher as well. Try to get at least a few minutes of playtime in with the teacher. This one on one interaction is crucial to establishing a connection. This step will help your preschooler open up a little and may encourage your preschooler to at least talk to them.
Social anxiety about preschool is not something that can be addressed in one day with shy preschoolers. But if you take the time to introduce them to the new things, there will be less anxiety on the first day of preschool. It might not be a perfect transition but it will certainly help your shy preschooler to open up faster.