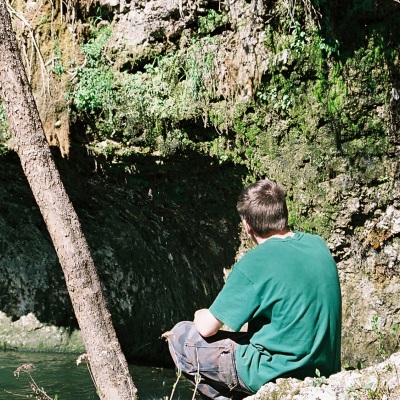 This article marks my final contribution to Your Parenting Info.  On June 26th, I'll begin attending the United States Air Force Academy, making it impossible to continue writing. However, I am looking forward to my future with the United States Air Force and the opportunities presented to me.  In this, my final piece, I'll look back at all the lessons learned through my teenage years.
For parents:
Be patient with your teen.  There'll be moments where they rebel, act out, or otherwise don't do what you want, but patience and respect go a long way.
Don't be condescending.  As a teenager, nothing's worse.  If you want me to act like an adult, treat me like one.
Find something that just you and your teen can do together.  That special bond will mean far more than you can possibly imagine.
Let them be social, but make sure they're safe.  Encouraging a social life is definitely going to help your child succeed.  However, be responsible — one mistake can leave a long, lasting impact.
Let them be who they want to be.  Telling your teen that their choice is wrong (barring choices that could be dangerous or made without consideration) is only going to hurt them.  They need freedom.
Maintain an open dialogue.  You need to be able to talk to your kids about anything, otherwise it will begin to strain on your relationship.
Don't buy your kids everything.  It fails to each them anything about money.  (Also taking out a home-equity loan for college is a bad idea)
Have fun!  You only have an impact on your child's teenage years for a relatively small window. so make it worth every minute.
For teens:
Your parents are just looking out for you.  They aren't trying to hurt you, so stop acting like they make life so hard for you.
Be confident.  If there's any one thing that'll take you places in life, it's confidence.  Don't be an arrogant fool, just be secure in who you are.  People respect that.
Respect other people.  They'll respect you back, it's pretty simple.
Do your homework.  It's how you get A's.  If you don't, the zeroes will get you in the end.
Take school seriously.  School will determine your future, it's that simple.  People say that school is overrated, but only because they're insecure in their own abilities.  It will matter.
Feel free to change yourself, but don't reinvent yourself every week.  No one will take you seriously.
Be honest.  It's better than getting caught in a lie.
Don't do drugs. It's common sense.  (And while marijuana has fewer health effects, it still isn't good for you)
Want an organized life?  Organize your room.
You choices now can affect the rest of your life.  Don't use "I'm just a kid" as an excuse.
Have fun!  You're only a teenager for less than 10% of your life, so make the most of it!
In my opinion, life comes down to two very simple principles:  Have fun and leave a positive impact on others by helping them.  One selfish principle and one selfless.  Remember to feed both of them.
Good luck in all you do.