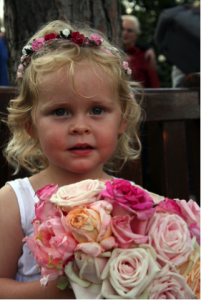 The millennial generation is a generation at conflict. They do not have the disposable income that the previous generations have had, due in part to stagnant wage increases and rising living costs. It can be incredibly hard to save up for your first place under these conditions, much less find the money to afford a wedding. That is why when your child has finally found a partner who they not only love, but who they cherish and who they want to be committed to for the rest of their lives, you need to help them out.
There are many ways that you as a parent can help support your child's wedding, and they don't have to be expensive, either. These five methods are budget-friendly, and can help ensure your child has the wedding of their dreams:
1. Hire the Venue for Them
Venues could be incredibly expensive, of course, but they don't need to be. They do, however, usually take up the largest part of the wedding budget, so if you want to help out with the wedding, make your first step going to www.ukweddingsavings.co.uk. You'll be able to find a beautiful venue within your budget range. The venue sets the tone for the wedding, so getting this right can help ensure your child has a picture-perfect day.
2. Repurpose Your Dress
Recycling a wedding dress even once prolongs its life tenfold. Wedding dresses are incredibly taxing on our budgets and on the environment, so if you have a wedding dress on hand, consider going with your daughter (or daughter-in-law to be) to a tailor, rather than a wedding dress boutique. In many cases, you might be able to make alterations that will make the dress hers, while also saving her thousands.
3. Use Your Talents
If you have talents in cooking, in photography, in music, or even just in arts and crafts, you can use your talents to help out with the wedding. All you need to do is put your skills at work either in the lead-up to the day, or on the day itself.
4. Pay for the Honeymoon
If you would rather pay for their honeymoon, you can help the young couple celebrate properly. This is especially important if they have already blown most of their savings on the wedding. Don't let them miss out on the honeymoon period and look for travel deals or, if you yourself are on a budget, create an itinerary for them. For instance, you could book a hotel, a few experiences, and get the tickets. Just make sure you use price-comparison apps and websites, so you get the best deals. Katie from Orla James agreed "honeymoons are a big cost with weddings and the bride and groom end up looking for cheap holidays or deals to put the money into their wedding so I think its a great idea."
5. Help with the Planning
Regardless of whether you are able to help financially or not, every parent should be on board with helping the young couple plan for their big day. You've already been through this, which gives you more experience. Help them plan, and you'll be able to help them stay within their budget and have a great wedding.
Every parent should help support their child's wedding. Whether you can support them financially by helping out with the costs, or emotionally by helping them with the planning, make sure that you are a part of the wedding planning process.
Brought to you by our friend, Carol.