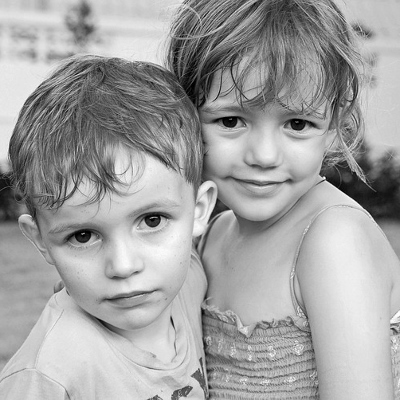 The stress of attending school for the first time can cause your normally cheerful and friendly preschooler to unexpectedly lash out at others. At first, you may feel perplexed at hearing your child is having trouble getting along with his or her peers. At this point in life, however, your preschooler is just starting down the path toward developing excellent social skills that will last a lifetime. Development of these social skills often hinges on the ability to solve daily conflicts in a healthy way. Heated disputes can happen as frustrating conflicts overpower your child's current resolution abilities. Thankfully, you can use the following four ideas to help your child develop conflict resolution skills.
Introduce the Wheel of Choice
Many schools and daycares utilize the innovative wheel of choice to help kids understand their options in resolving conflicts with others. To make the wheel at home, you can have your child help identify all of the best options for solving problems with others. The wheel should include at least eight options, such as walk away, ask them to stop, count to 10 and take turns.
You can add a spinner to the wheel or just instruct your child to select the option that best matches the situation at hand. Kids should be encouraged to utilize two problem-solving attempts before involving the teacher, unless the situation at hand is dangerous or an emergency.
Read Books About Positive Conflict Resolution
You can find books about resolving conflict at every age point and reading level. The books introduce common and outrageous situations that the main characters have to solve. For preschoolers, you will want to include 'Enemy Pie' by Derek Munson and 'The Recess Queen' by Alexis O'Neill. As you go through the books, have your child brainstorm ways to solve the dilemmas facing the characters. Your child will be delighted when the character's actions match their own ideas.
Take Extended Outings Around Other Children
Take your child on an extended outing to see how your kid behaves in an organized setting with his or her peers. As a parent, you can often spot problems brewing before the kids actually start to squabble. Once you know your child's tells, you can draw your child to the side and discuss conflict resolution tactics to use when the issue begins. At that point, allow your child to practice resolving conflict on his or her own throughout the rest of the trip. After returning home, you can discuss your child's successes, and areas to work on, for the next outing and while at school.
Establish a Reward System For Good Behavior
If you receive regular reports from your child's preschool teacher, you can set up a reward system for good marks. You can plan family outings to the zoo, aquarium or museum after receiving a positive behavior report for that week. On off weeks, talk to your child about improving social interactions by using the wheel of choice, including avoiding prolonged interactions with the children often involved in the conflicts.