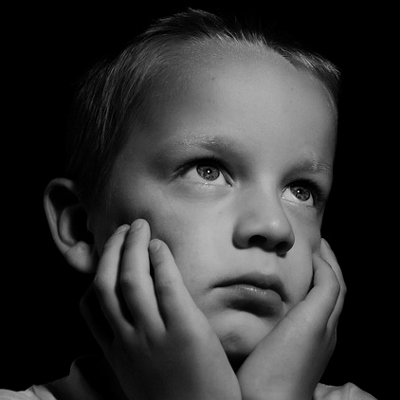 Many of the fits and meltdowns during the preschool years relate back to a lack of emotional self-control. Kids this age are just learning how to keep their emotions in check and display their feelings in a socially acceptable manner. When kids do not know how to respond or feel overwhelmed by their emotions, the meltdowns occur. Thankfully, you can help your child start down the path toward emotional self-control mastery. Although this skill requires a lifetime of learning to master, many kids need early guidance to even begin to tackle this tough task. Here's how to help.
Take a Break
Even adults struggle to maintain control over their emotions while still in the moment. It is not until the individual steps away from the action that they can start to see their responses as inappropriate for the situation at hand. You can help your preschooler come to this realization by enforcing a short break period when emotions start to boil over. After a while, you will notice your preschooler pulling him or herself out of the fray to chill out and assess before returning with a calm mind and body.
Breathe Deep
When emotions spur out of control, the only thing left to do is deep breathing exercises to regain composure. Since upset or angry preschoolers tend to hold their breath, they can definitely benefit from the calming effects of precise deep breathing routines. As the mind receives a boost of oxygen, your child will notice an improved ability to regulate out of control emotions. Have your child focus on bringing in a steady breath and holding the air for a count of three before releasing a long, drawn out exhale. Most kids pick up on the routine fairly quickly, though many still need to perform the deep breathing activity alongside a parent when emotions are too strong.
Mirror Your Child
Your child needs to see emotions on another person to gauge their own reactions to the outburst or response. You can help your child understand emotions better with mirroring sessions. Choose a calm, relaxed time for mirroring. Do not attempt this activity when your child is riled up and upset. Instead, when your kiddo is relaxing and receptive, go back and forth showing emotions and copying the facial expressions, tone of voice and words used for personal expression. Your preschooler will quickly catch on to the way emotions make other people feel with this fun activity.
Talk About Emotions
Preschoolers often see their parents and other adults as bulletproof heroes with a good grasp on life. It can benefit kids to see their parents as just another person trying to get through each day. Help your child understand that everyone struggles with emotional regulation by sharing stories of your own difficulties. Also, encourage your child to open up about successes and failures in attempting to regulate emotional responses to situations throughout the day. Keep this open dialogue going throughout life to help your child avoid shutting you out when life starts to feel too tough.