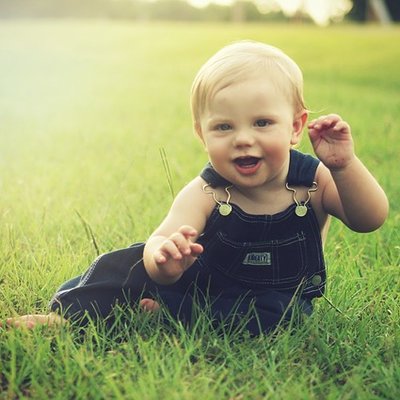 As a parent of young kids, you may feel like you never have enough time for a proper workout. Exercise sessions are more important than ever at this time in your life, however, due to their ability to mitigate stress and keep you healthy. You can adopt new exercise strategies that integrate your toddler's needs and interests to facilitate an acceptable exercise schedule. Here are four exercises your toddler will even enjoy.
Neighborhood Jog
Strap your baby in the jogging stroller and go for a run around the neighborhood to get your blood pumping while keeping your tot entertained. Kids love to see the world around them, especially with downtime between new sights. You can vary your run route on a regular basis to keep your toddler engaged. You can even stop by the neighborhood park for a breather while your toddler takes a turn at running around.
Swim Sessions
Although you might have your reservations about taking your toddler swimming at the public pool, babies can actually learn to become strong swimmers after six months of age. You will need to enlist the help of a professional to help your baby learn lifesaving swimming skills. While your baby attends the lessons, you can use the pool for your own exercise needs. Both swimming and water aerobics give your body the resistance needed for an excellent workout without putting too much strain on your joints.
Yoga Class
Toddlers absolutely love to go to group yoga classes with their parents. The interesting, yet gentle, movements keep your little ones entertained for enough time to really push your stretches to the limit. Your kiddos will enjoy the calm, relaxing music and soft lighting that makes yoga a real treat for you. At the classes, the instructors often integrate high intensity movement sessions that help toddlers release their pent up energy in a healthy way. In addition to having a great time, your kids can learn how to cope with boredom and stress from these classes.
Park Playtime
If you need to get out of the house, but have an uncooperative toddler in tow, you can head straight to the local playground for an impromptu play session. You can run and play alongside your child to reach your fitness goals without hitting the gym or riding the elliptical at home. If you go to the park while the older kids are in school, you can often utilize the playscape as an obstacle course. Work your upper body strength on the monkey bars and climbing equipment. Run quickly through the platforms or attempt to walk the balance beams to tone and work out your lower body.
Gauge your toddler's interest levels to find the best activities and exercise times for your family unit. As your toddler engages with the exercise activity, you will find the time acts as an additional way to bond with your little one. You may even find that your kids request a run, swim or yoga session if you even dare to miss a day.