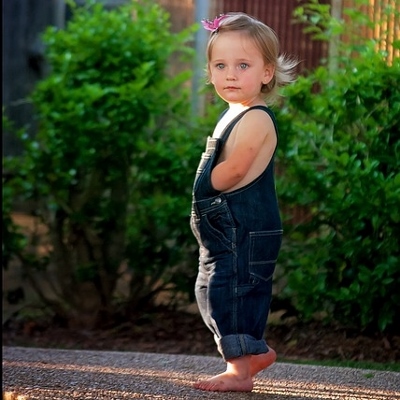 Infants and toddlers love to explore their world and take in all of the amazing sights around them. No matter where you go, young kids and babies will experience something new that sparks connections and encourages future learning. You will also directly benefit from the time you spend outdoors taking a relaxing retreat with your little ones. Here are four fun outing ideas to enjoy with your youngest kiddos.
Botanical Garden
A botanical garden showcases colorful mixes of plants that catch the eye and soothe the spirit. The trails wind through the garden to give visitors a clear view of each plant growing there. Depending on the theme of the garden, you and your kids may see rare or endangered roses, orchids, cacti and carnivorous plants. To protect your kids from potential skin reactions, and keep the plants undamaged, remind your kids to look, but do not touch.
Sculpture Park
If your city has a sculpture park, your kids may enjoy going to see all of the amazing creations housed there. Sculpture parks inspire creativity as kids gaze up at the wondrously imaginative creations around them. You can ask your children to guess each sculpture's form and meaning to see the world through their eyes. Babies not yet at speaking age enjoy hearing you talk about the objects they see. When you return home, be ready for older kids to engage in art projects mimicking or expanding on their favorite pieces.
Waterfront
In most cities, the waterfront is bustling with activity from morning until night. As you walk with your kids along the waterline, you may see cruise ships departing, ferries arriving and sailboats gliding across the horizon. The people walking, jogging, biking and boarding by will also capture and hold your kids' attention. You can find cute boutiques, nice restaurants and fun activities, like the aquarium, along many waterfront areas. You may even have a chance to feed the seagulls a few tidbits after finishing your meal together.
Forest Trail
A walk through a quiet forest trail gives your kids a chance to see wildlife in action. Beyond seeing native trees, shrubs and flowers, you and your kids may spot insects and small critters running across the forest floor. The quiet, calm atmosphere and sun shining through the branches above give kids a chance to soak in their world, distraction free. To turn the trip into a teaching moment, you can discuss, and abide by, forest safety rules, such as making enough noise to scare away larger animals, staying on the path and stepping out of the way for quick moving individuals. Pick a popular trail with very little deviation to remain in a safe, public area throughout the walk.
As you share each of these experiences with your children, take a moment to see the fire light up in their eyes. As kids learn about their world, you can see the spark of wonder, which is a truly beautiful thing for a parent to behold.