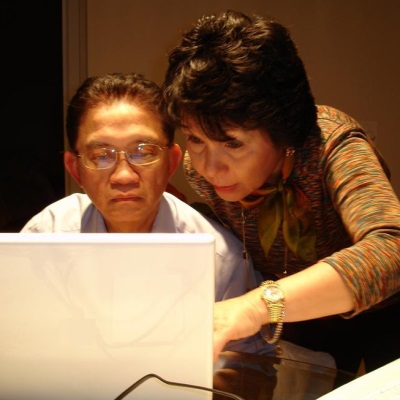 As parents we try to do everything we can for the betterment of our children so that they can have an optimal future ahead of them. Much of that has to do with learning new sets of skills related to pediatric nutrition, discipline, emotional control, speaking, healthcare, therapy, and anything else required to meet the needs of all the perks and burdens that come with the challenging responsibility of parenthood. If you're currently debating long-term career options, consider the following four occupations that will probably improve your skills as a well-rounded parent:
1. Healthcare Professional
Most healthcare professionals are well-equipped to deal with the types of occasional accidents and mishaps that children are prone to. Knowing how to effectively soothe common ailments at home and provide a professional level of comfort and treatment can be useful when you're caring for an ill or injured child, as most parents will inevitably have to confront that possibility at one point or another. Whether you plan to get a master of science in nursing online or set your aspirations higher to eventually become a doctor, all fields in healthcare pay good wages, are in high demand, and could make you a better caretaker through the experience gained.
2. Teacher
Obviously, teaching is an essential part of being a good parent because children are practically built to learn. Children are like information sponges, constantly soaking up little tidbits of knowledge from their surroundings and experiences. Numerous studies and reports on parent involvement in learning have shown that children who learn frequently at home receive better grades and are ahead of children who report doing most of their learning in the classroom. As a teacher you'll be better equipped to effectively teach your children at home from a young age.
3. Speaker and/or Author
Public speakers, trainers, coaches, "gurus," writers, book authors, and motivational speakers often do well when speaking to their children at home because they know how to deliver a message effectively. Most speakers also write their own material so they're also considered authors. Being trained in the art of communication and giving speeches can do a lot to help foster growth and change through positive moments that will last in a child's memory into adulthood. As a pro, you'll also be able to teach your child how to become a good public speaker, which can have tremendous social benefits later in life.
4. Nutritionist
Finally, proper nutrition is a huge part of being a loving parent. We know that the food we give our children affects their behavior and physiology, and that in order to thrive both mentally and physically they require the right amount of vitamins, minerals, proteins, carbohydrates, fats and other basic components in their diets. For the sake of being responsible, you should become aware of their basic nutritional requirements even if you don't decide to become a professional nutritionist, but if you do, even better.
The "Ideal" Parent
In closing, it's good to be reminded of the fact that there are a lot of over-serious parents out there, taking their jobs as parents too seriously at the expense of annoying their offspring. If you do decide to pursue a career path that will have you feeling like robo-parent with a super skill set, try not to act like it all the time for the sake of making your kid's life fun and enjoyable.
Brought to you by our friends at onlinedegrees.bradley.edu.