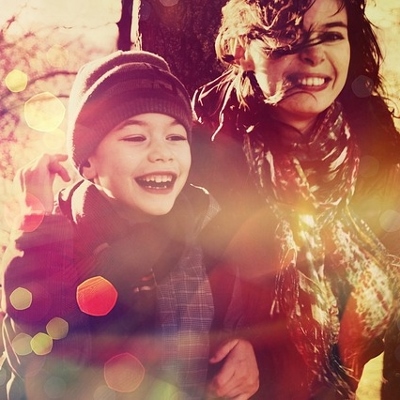 Keeping an elementary aged child entertained doesn't always require high tech gadgets. While iPads Sony PlayStations, and Kindle tablets will certainly keep a child this age occupied, they don't stimulate the imagination in the same way that low tech places (and items) do. Plus, low tech entertainment options almost always cost less!
Library Adventures
One low tech entertainment option is accessible to all, yet many fail to take advantage of it.  What is this amazing place? The local library. This welcoming institution offers much in the way of keeping a child busy, all while inspiring his or her imagination.
Of course, the library offers good old fashioned books to check out for free; however, they provide many more entertainment options. For instance, libraries across the county sponsor free summer reading programs complete with fascinating hands on activities.  My local library concentrated on the theme of local heroes this year.  The children who came to the programs read books about police officers and firefighters, plus they interacted with police and fire dogs!
Park Adventures
The United States is blessed with an amazing park system.  Almost every town boasts one or more parks suitable for hours of entertainment.  Amenities often include hiking trails, swimming pools, playground equipment, paddle boats, tennis courts, soccer fields, baseball diamonds, and picnic shelters.
An afternoon of entertainment is as easy as packing sandwiches, fruit, and cold drinks in a basket. (You might also want to bring a ball or two and wear comfortable shoes). Don't worry, your elementary aged child will find plenty of ways to entertain him or herself at a park.
Big Box Adventures
I hope you didn't think I meant big box stores!  Instead, I mean taking advantage of actual BIG boxes. Even if you don't live next door to an appliance store that has a plethora of huge boxes, you can usually find large boxes from other sources, including grocery stores.
Once the boxes have been gathered, provide your child and his friends with markers or crayons with which to decorate the cardboard.  Step back, and let the children's imaginations run wild.  I can guarantee that these ordinary boxes will become houses, schools, planes, or even spaceships.  As you can surmise, this low tech entertainment option encourages "out of the box" thinking.
Airport Adventures
Children adore airplanes, so why not take them where they can watch planes land and take off? While at the airport, ask your child questions to stimulate his or her imagination. Have him guess where the people are going, and how long it will take them to arrive at their destination.  Follow up by asking her where she would fly to if she could go anywhere in the world.  End the adventure by looking at a map or a globe together.  You will be amazed at how much your child knows about the continents, as well as all the countries around the world.
Low Tech Rules
Children love high tech entertainment, yet plenty of room remains for low tech options.  Give them a try.