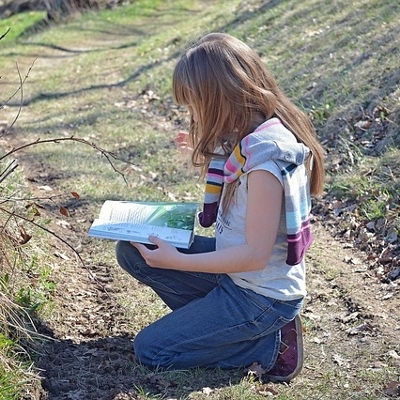 As school ended for summer, now is a great time to get your tween to the bookstore to stock up on great summer reads. Thanks to great quality YA literature, like the works of John Green and Suzanne Collins, tweens can be eager readers. Summer is a great chance to encourage your tweens to read more. Start out the summer with a trip to your favorite local bookstore to stock up on a few books. Here are some you should definitely keep on your list of recommended tween reads.
1) Seven Days by Eve Ainsworth – This is the story of Jess, a girl often called fat and scruffy. Her home life isn't much better. Her father has left the family and everyone is miserable. Jess is the victim of bully Kez, and the story examines Kez's life as well. The whole book takes place over the course of 7 days, which may seem a bit brief, but it is fast moving and easy to read.
2) The Death House by Sarah Pinborough – This is a dystopia book about a group of teens imprisoned on an island. Unlike many other books that have teens fighting back against injustice, this book is more about teens not really understanding the situation, and accepting what is happening around them while trying to find happiness in the small lives they are allowed to lead. This book may not be the happiest, but it is an unusual twist on a common theme.
3) Hold Me Closer: The Tiny Cooper Story by David Levitahn – Will Grayson is one of my favorite YA reads. This book is not a collaboration with John Green, and there is a difference in tone as a result, but the book is told as a musical that is worth the read on in its own. Tiny was a real stand out character in Will Grayson, and it is nice to read this side of him. Mostly the book documents the many loves of Tiny Cooper and all of the ex-boyfriends he has left behind.
4) Shug – This is a novel about a middle school girl who is in love with her childhood friend Mark. Life isn't easy for AnnMarie, or 'Shug' as she is called. Her father travels too much for work and her mother is an intellectual who feels stunted in her suburban role. What's worse is that Mark does not share her feelings.