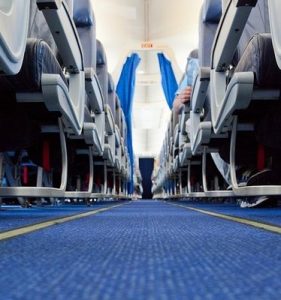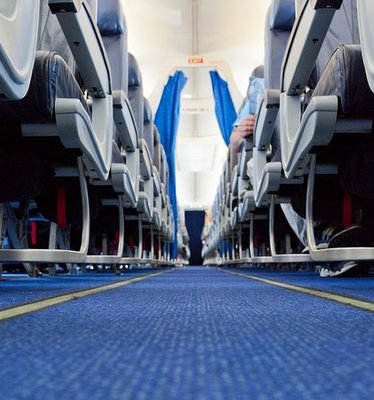 Question – once you've packed up the kids, driven them to the airport and hauled them out of the car, what do you have?
Answer – a major migraine and many more steps to take before you reach your destination.
Taking your little terrors anywhere can trigger parental traumas akin to the opening scenes of Saving Private Ryan. This is your D Day, your Battle of Normandy – and all you wanted was a simple holiday.
That's right, this is an article about ferrying your kids from one location to the other with as minimal stress as possible.
If you're heading on a winter vacation with your rug rats, this is essential reading. We want you to feel as calm as possible on your travels – so here are a few tips.
Get special parking
Have you ever tried parking your car at the airport? It's about as much fun being the only kid at summer camp with a chronic case of teenage acne erupting across your face.
In the endless sea of full parking spaces, you'll drive around and around until you spy a spot that's a half-hour walk from the terminal – and someone will probably nab that before you reach it.
But there are workarounds to this disastrous situation – the most effective being private valet parking from a company like Looking4.com.
Looking4.com is an international parking provider, with US bases in places like Atlanta, Los Angeles and many more.
With them, you'll be able to leave your car with a valet at the terminal and catch your flight pronto, ensuring minimal fuss from your children.
Bring a Switch
In the bad old days, children had to squint at their Game Boys if they wanted to play games on the go. The minuscule monochrome screen looked about as appealing as your grandad in a thong, and the tinny sound was bad enough to make sensitive ears wince.
So let's thank out lucky stars that we live in space-age 2018, because the Nintendo Switch is the ultimate way to play videogames, whether you're waiting in an airport or relaxing on the couch.
Its impressive roster of games includes Super Mario Odyssey, The Legend of Zelda: Breath of the Wild, Skyrim, Splatoon 2 and much more. Hand your kids one of these and they'll be blissfully engrossed.
Take shifts
No parent should be given sole responsibility of their children during a long trip. If you want to maintain filial equilibrium before you fly, take shifts looking after your youngsters while your spouse grabs a cup of coffee.
After all, we love our kids – but everyone needs a break from them.
And that's our list! Got any travel tips of your own you'd like to share? Or perhaps you're a travel operator who wants to say what you do to help weary parents? Either way, let us know in the comments below.
Brought to you by our friend, Kevin F.