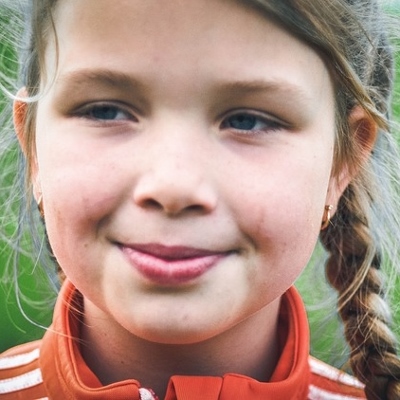 Tweens have a seemingly endless supply of energy and enthusiasm. Take advantage of these positive qualities by enlisting their help with volunteer efforts. You will not only be keeping your child entertained, you will be helping him or her to build character.  While some might argue that volunteering cannot be classified as entertainment, most will agree that giving back to one's community feels great, plus it can be great fun.
Learn more about volunteering opportunities for tweens in the post below.
Letters to Armed Forces Personnel
Writing letters to those in the armed forces is a great way for a tween to give back to his or her country.  The Red Cross sponsors one letter writing effort called Holiday Mail for Heroes. Their website outlines the program as follows:  "The Red Cross Holiday Mail for Heroes program enables Americans to "Give Something That Means Something" this holiday season. We are inviting the public to send cards of thanks, encouragement and holiday cheer to members of our U.S. Armed Forces, veterans and military families, many of whom will be far away from home this holiday season."
For more information on this important volunteer program, click here.
School Clean Up
A school's custodial staff has much to do to keep the insides of the building looking great; therefore, the grounds may become cluttered with bits of trash. To assist those hard working individuals, organize a clean up effort with a school group – such as Girl Scouts, Boy Scouts, or 4-H.  Provide large garbage bags, rakes, and gloves.  Also, instruct children to only pick up pieces of paper and aluminum cans, and to steer clear of any object that might be dangerous. You, and the group, will be amazed at how much trash you can clear in mere minutes.
Check out information from Learning to Give about the Great School Clean Up.
Animal Shelters
While an animal shelter may not allow tweens to actually help care for cats and dogs, they will most certainly welcome supplies.  Contact your local animal shelter for a needs list, then work with your tween and some of his friends to collect donations.  Of course all shelters need food, yet they  have many other needs as well, from old towels to garbage bags.  Click here to view an example list.
There are many other ways for children can help at an animal shelter.  Find out how by following this link.
The Benefits of Community Service are Many
Tweens who volunteer not only have fun, they build their character.  For instance, they learn to work as a team, and they enjoy a sense of satisfaction at a job well done.  In the end, it just makes sense to give back to one's community.  For a top ten list of reasons to volunteer, click here.
As Dr. Dorothy Height states, "without community service, we would not have a strong quality of life. It's important to the person who serves as well as the recipient. It's the way in which we ourselves grow and develop…"