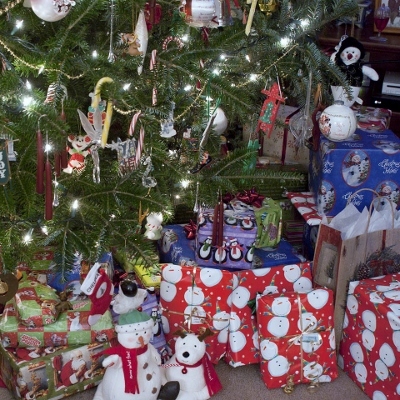 Christmastime – I absolutely love this time of year, don't you? There is very little I dislike about this season since it does seem to bring out the best in people. Giving to charities is higher this time of year than any other, and I see more politeness and warmth in people – maybe it's the cold?
The one thing I really look forward to is getting the "gift list" from my boys, but this year, since I now have a teenager, I was quite shocked at the list I received! I find it very interesting how there seems to be an immediate change in gifts that kids would like to receive as soon as they turn into teenagers. They literally go from wanting the latest board game to a $350 XBOX game console. Holy get-a-second-job Batman! So in addition to a very expensive game, my son asked for an iPhone 6 as well as a television for his bedroom. Once I picked my jaw up off the floor, and regained normal breathing, I gave this some rational and parental thought to make sure that I could come to some realistic conclusion. Now please, don't get me wrong, I don't want to be humbug about Christmas and gift giving, but I also don't want to have to take out a second mortgage or give my children the impression that this season is about going on some wild spending spree.
I have always thought that children having televisions in their bedrooms was a bad idea, and is an invitation to temptation and trouble; just my opinion. As far as gaming goes, my kids already have a WII given to them by their aunt (thank you Auntie Roxanne), and this is strictly a keeping up with the Jones' issue that I have no interest in pursuing, and an iPhone. There are already so many distractions for kids today, especially in school where they need to be concentrating on classes, not apps.
Suffice it to say, these items will not be under the tree for my teen. He will not be without things that he really wants or likes for Christmas, just the ones that cost as much as my monthly grocery bill, which by the way has risen dramatically since I have a teenager. There will be family, friends, and fellowship, and of course great food; those are the things that I am most looking forward to and I hope my boys will take wonderful and warm memories with them as they grow. Things will fade and be forgotten, but family and the true meaning of Christmas, being the birth of Christ, and the impact that has had on our family is the greatest gift of all. I wish you all a very Merry Christmas, and a Blessed New Year!