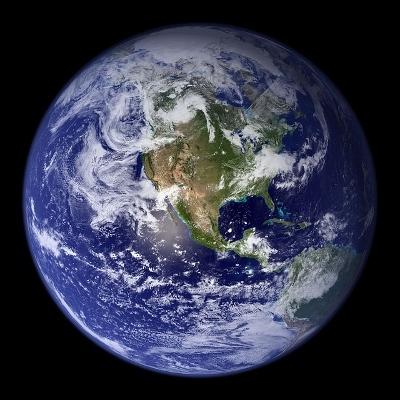 Helping a child to learn new things can be great fun.  The process doesn't always have to involve flash cards or worksheets.  If you have an elementary aged child, try one of the following three ways to enrich his or her learning experience.  I guarantee, you'll both have fun doing one or more of these easy projects.
Postcards from Paris (and Berlin and Tokyo)
One way to stimulate a young child's understanding of geography is to take advantage of letters from far away places.
Most of us know people who travel abroad, either for work or for pleasure.  Ask these people to send your child a postcard with a famous landmark or map on the front of the card.  It doesn't cost much, and the benefits are many.
When a child receives a postcard in the mail, it is fun to locate the city, country, and continent on a globe. The child will invariably want to know more about the city and country that the card originated from.  Finally, many children will find the stamps to be interesting as well.
These postcards from exotic locales will open up the world to your child, and even if you can't afford to travel yourself, you will still be providing your child with a better world view.
Pen Pals Provide Cultural Understanding
Children also benefit from writing letters to pen pals.  For instance, maybe you have a cousin who is in the army overseas, and she has a child the same age as your son.  Encourage these two to communicate about their lives, including information about their respective schools and extra-curricular activities.
Or maybe you know someone who teaches abroad. This person could help you set up an exchange of letters between your child and a child in another country.
These pen pal relationships don't have to last long; however, they will provide your child with loads of information on how other people live their lives. As you can surmise, doing this project helps one develop empathy.
And don't forget, email is also an option!
"Visit" Another Country: Library, Local Restaurant, and Market
A child will love learning about another country if you introduce him or her to it through a variety of means.  This entails visiting the library to check out books on the location, eating at a restaurant where that country's cuisine is featured, and finally going to a market where you can view local goods.
For example, my son was obsessed with Japan from a young age. To help build his knowledge of the country, I not only checked out books from the local library, I took him to every Japanese Restaurant in our area.  We also began to travel monthly to a Japanese market in Chicago.  (He now lives in Japan and speaks the language fluently).
Of course not all children will follow my son's path and live abroad, but every child will benefit from learning about other cultures by reading books and by tasting their culinary delights.