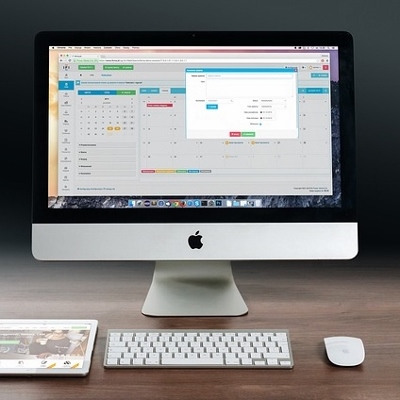 Tweens spend a lot of time on the computer. From playing video games, to participating in social media, to watching Netflix, tweens spend a good portion of their downtime staring at a computer monitor.  You might think you know about computer safety, but there is a good chance you don't know everything.
Consider the following four essential computer safety tips.
1. Monitor for Signs of Bullying
While many parents strive to teach their tweens about online predators, many fail to educate about the dangers of cyberbullying. In fact, experts agree, in order to prevent online bullying altogether, you might want to prohibit your tween from opening a social media account, such as Facebook.
If you do allow your older tween to access social interaction online, then be aware that children can be mean in a virtual world just as easily as in person. Because of this, check in with your tween often, and insist on unlimited access to his or her account to monitor conversations.
2. Be Suspicious of In Person Meetings of Cyber Friends
Some parents allow tweens to play games that involve interacting with characters in an online gaming world. These children need to be taught that one should NEVER plan to meet one of these characters in person.  Let your child know that many times people pretend to be something he or she is not.
In addition, as stressed by the StaySafeOnline.org, a child should "never reveal your real name, location, gender, age, or any other personal information. Keep your user name vague." (For more valuable information from the National Cyber Security Alliance, follow this link).
3. Discourage Too Much Screen Time – It's a Matter of Health
Safety issues surrounding computers go beyond predators and bullying.  In fact, too much screen time can negatively affect a child's  health.  The U.S. National Library of Medicine states that using the computer too much can cause sleep issues, as well as obesity. A child's mental health can also be affected, including increased anxiety and depression.
So what is the maximum amount of screen time recommended for a tween?  Experts suggest a child should be on the computer no more than 1 – 2 hours per day.  They explain, "computers can help kids with their schoolwork. But surfing the internet, spending too much time on Facebook, or watching YouTube videos is considered unhealthy screen time."
How to Decrease Screen Time
The U.S. National Library of Medicine offers tips on how to decrease computer usage in children.  Here are three examples:
Suggest other activities, such as family board games, puzzles, or going for a walk.
Keep a record of how much time is spent in front of a screen. Try to spend the same amount of time being active.
Be a good role model as a parent. Decrease your own screen time to 2 hours a day.
Conclusion
Being a parent means setting guidelines for your children, especially when it comes to using the computer.  Be aware that computers can lead to bullying, unsafe social interactions, as well as health issues in tweens.