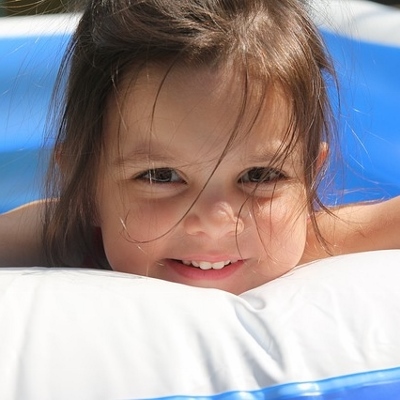 Summer is officially here, and there are many fun and exciting things to do before school starts up again. There are a couple of safety concerns that we need to consider prior to embarking on some family leisure time together.
We live in the south and the weather has been hot since early May. In fact, our pools down here usually open on the first day of May each year. My daughter has been to the pool multiple times already and asks just about every other day. It is great to get out and let her enjoy herself while mom and I cool off.
The safety concern here is the freedom that my little one is seeking. She is constantly pushing the limits and wanting to try new things each time we go to the pool. Her floaties are coming off more and she is getting better at commanding the waters. When our kids do this, it is great and exciting to watch them grow as swimmers. However, we often see her trying to stay under the water longer whilst she is attempting to collect the rings or whatever object she is after.
We as parents need to recognize when they are pushing a little too hard because this can lead to unintentional ingesting of water as they forget where they are gasping for air while still under the water. My daughter came close the last time we went to the pool and if I was not playing "underwater explorers" with her and saw the panic on her face and then lifted her out of the water, she would have swallowed water. I then made sure she understood that playing a game like that for too long was not good.
So limit the amount of time these young swimmers are in water over their head as they get tired faster than bigger kids. Also, make sure we are not playing underwater games for too long of a stretch. These simple tips will not put your children in a position that causes them to push it too hard.
The next safety tip is the bike helmet. Another activity we enjoy as a family is a nice bike ride. For most of the year this was not an issue. However, in the summer months with climbing temperatures, sweat is a common friend. My daughter has asked me if she could remove the helmet if she went really slowly. Honestly, at first I saw nothing wrong with the idea, but thankfully my instincts kicked in and I told her no. She has not asked again, but I have seen other kids since then not wearing helmets that usually do. The safety issues with this are obvious. If heat exhaustion is a concern, make them take more breaks.
Hopefully, we all have a nice and safe summer and that we all can remember these two simple tips while swimming and riding bikes.