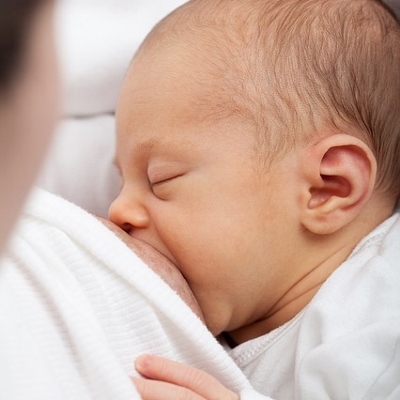 Breast is best. It's what your OB/GYN, Pediatrician and your mom will tell you when you come to make the decision of whether to breastfeed or formula feed your baby. And, then there is the decision as to what age to start weaning your baby away from breast milk, if you breastfeed at all. But what happens when you have a special needs child who won't breastfeed, or you become a special needs parent who cannot breastfeed?
Since the beginning of life, babies thrived on breast milk for survival until they were able to chew. Before infant formula was developed, mothers who were unable to breastfeed would hire a "wet nurse" (who was usually a local, healthy lactating mother who is able to share) to feed in their place. Without another mother's assistance, the child would not survive.
Infant formula originated around the beginning of the twentieth century, and did not gain major popularity until the 1960's. Over the course of the next 40 years, infant formula became reformulated over and over to make it better for baby. It became a lifesaver for parents and babies who were left to face the struggle of being unable to breastfeed naturally.
Unfortunately, the convenience of having infant formula has reshaped our parenting culture. Breastfeeders became shamed as nudists, and people were encouraged to go the route of the bottle rather than the root of the nipple. Programs like WIC and SNAP made it affordable for parents to purchase formula, and make it their primary choice, rather than what was meant to be as a supplement to breastfeeding, both the program and the product. Mothers found it easier to get a can of formula rather than take the time to express their own milk into bottles. And although, medically and socially, it is approved, nutritionally, there is a huge difference.
Children who are born with special medical needs, or are prone to special needs as a child, can come with feeding challenges. Babies with poor motor skills sometimes are physically unable to suckle in order to properly drink milk from a breast. Bottles (and feeding tubes) become the primary means of feeding for a short time. In the NICU, they will administer formula if the mother is unable to provide breast milk. However, formula is not necessarily preferred.
The most important reason why breast is superior to formula is its high nutritional value. Breast milk is human to human enzymes, fats and proteins, carbohydrates and vitamins. Formula is chemically structured animal milk or plant based proteins made to mimic real breast milk. Breast milk builds immunities, helps prevent allergies, enhances brain development and prevents further complications.
For moms who have difficulty breastfeeding, don't give up! Lactation specialists are on staff at hospitals and clinics to help instruct new moms on how to get a milk supply building and flowing. The milk can be stored at the hospital for your child. And, when your baby leaves the hospital, you can help him latch on for continued nursing at home.