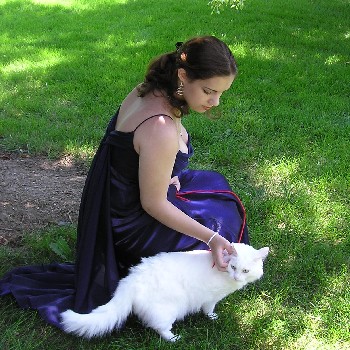 This may sound silly, but ó we have an indoor cat that I like to take outside sometimes on a leash. When I started this, I didnít know Iíd be the only one who ever took her outside. But my oldest says he feels silly with a cat on a leash, even just in our yard, and the youngest says itís too boring. Meanwhile the cat is always mewing at me to take her out and Iíd like to hand it over to someone else once in awhile. Any ideas?
Pay someone — like a dog walker — because the relationship with your kids is† more important than forcing them to walk the cat. It interferes with your connectedness.
Consider also that they may get ridiculed by friends or even bullied.
The content on this site is for information purposes only and is not intended to replace professional consultation.