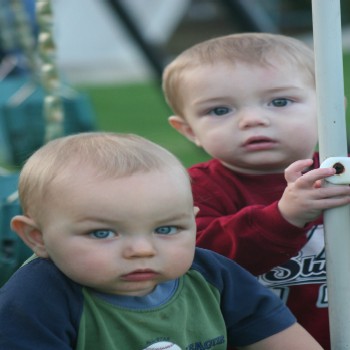 Do one-year-olds need to be around other kids? Mine never wants to play with any. Is this too early to make friends?
Everyone,including one-year-olds, needs to be around peers, or other people in general(regardless of their age). Humans are social beings, so it's never to early to start making friends. Even though children that age do not play with each other, they are learning basics of social interaction. So yes — a one-year-old needs to be around other kids.
The content provided on this site is for information purposes only and is not intended to replace personal consultation. The authors and publishers will not be liable for any damages resulting.