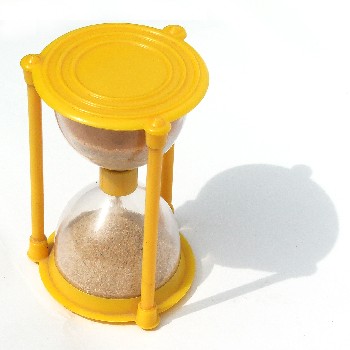 How do I get my five-year-old to clean up her toys off the living room floor without stopping to play with them, taking all night, or getting me to do it myself?
The National Institute of Child Health and Human Development gives an example:
Andre uses an egg timer to let Calvin know when it's playtime and when it's time to clean up. He sets it for short intervals, like 10 or 15 minutes, so that Calvin can play a little and then clean up a little. Calvin knows that when he hears the bell, he has to pick up at least three toys and put them away. Andre sets and re-sets the timer in front of Calvin and leaves it in a place where they can both see it (and hear it). By the end of the afternoon, all of Calvin's toys are picked up off the floor.
(From Adventures in Parenting. For your own copy, click here.)
The content provided on this site is for information purposes only and is not intended to replace personal consultation.