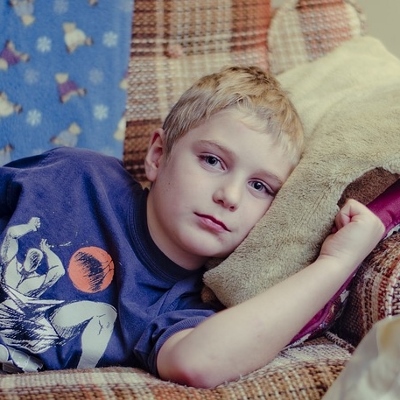 It's never any fun when your little one is sick. Whether it's a cough or a tummy ache, those little faces look so sad. Extra nap time, fluids, and snuggles usually do the trick. But sometimes, the illness needs more than a home remedy.
If your child needs to go to the doctor due to illness, rather than a schedule check-up, there are a few things to keep in mind.
First, when you call the doctor's office, be sure to let them know that you are scheduling an appointment for a sick child. In many offices you'll speak to a nurse next, and he or she will determine how soon your child needs to get into the office. This appointment could be made for as soon as possible or later in the day.
Second, when you arrive for the appointment, there may be guidelines as to where you sit and any precautions you need to take. Most offices ask that patients with a fever and cough wear a mask. Also, many pediatrician's offices have separate waiting areas for sick patients.
Third, during the exam there could be a number of tests performed. Of course, the doctor will listen to your child's heart and his or her breathing. They also may run a strep culture or send you for bloodwork. If bloodwork is needed, don't be too alarmed, as there are pediatric tubes which will make it as painless as possible.
Finally, once you have directions and/or prescriptions from the pediatrician, be sure to follow them. Finish all medications, and return to follow-up appointments as directions. Then you'll be sure to have a smiling, happy child again!
Brought to you by our friends at gbo.com.