When your little one (or your big kid) is unwell, who do you turn to? If it's a simple thing, like a stomach bug or the sniffles, you probably treat him with a home remedy.  Sleep, crackers, and some tissues are all your child needs. Other times the symptoms require a visit to the doctor for advice and possibly medication.
Most of our pediatricians do a great job of caring for our kids. They are able to diagnose and treat illnesses, which allow our children to return to the regular pace of their everyday lives. However, sometimes there are issues with the care of our children receive. While this isn't a common occurrence, it is good to be aware.
Do you have reason to believe that your child may have experienced a pediatric malpractice incident? A firm of medical malpractice solicitors called Patient Claim Line created the quiz to help educate you about the most common malpractice claims. Find out how many prescriptions have errors in the UK: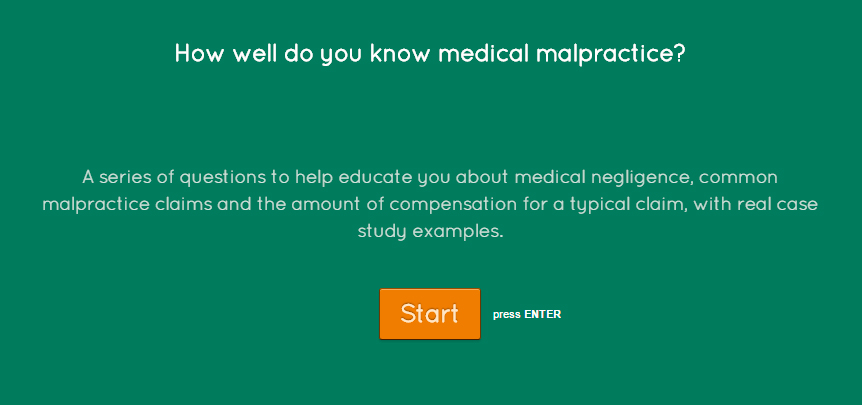 Whether your child has had routine exams, had hospital stays, or extra lab work requested, be sure that her doctor is choosing the correct treatment. The most important thing that you can do is to be fully involved in your child's health care. That means attending appointments, knowing all of the medications she takes (and letting all of her doctors know), ask questions when you aren't sure or need more information, and be sure that all medical personnel who work with your child are recommended.
Brought to you by our friends at Patient Claim Line.