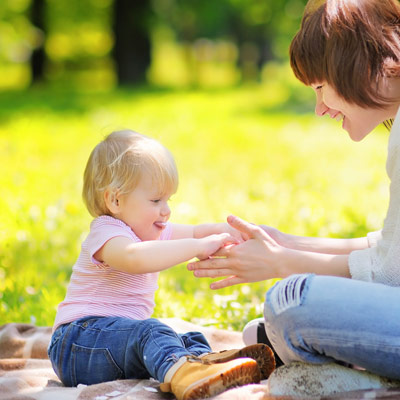 Summer is the best season to get some extra time in with family and friends. The weather is nice to where you can do many fun activities with your little ones and let them roam the yard or park with their friends while you get some adult time with your friends. One of the best ways to take advantage of this is to have a picnic.
My daughter has inherited the thoughtful and social genes from her mother. She always wants to have friends over for a meal or a picnic. She will even get together all sorts of "supplies" such as her tea set and blankets and even a game to play with her friends. It sometimes is really hard to tell her 'no' after she sets all of this up. So, if I am able to roll with it, I do.
If I have a lot to do and she is looking for a friend to play with, I will pack a small lunch with a couple of sandwiches and snacks for her and a friend. Then set up a blanket in the backyard or a little table on the swing set. Often times the South Carolina heat doesn't allow us to sit in the open yard, so I will make a little make shift tent or set up shop on a shaded porch. Honestly, the location does not have to be too creative. As long as you say, "Let's have a picnic" and make a special area, most preschoolers are in heaven.
What I love the most, however, is when I am able to get involved in the festivities. When I am able to invite over a couple of my friends who have kids and enjoy the day with them, too, is always a needed break. A lot of times as parents we read too much into situations and try to make spending time together with friends an elaborate scheme; it's not. Most of the time, it is as easy as a phone call or text saying to come over with the kids, and I am going to toss some burgers on the grill.
Sure, we can make things a lot more "fancy" and "Pinteresty", but most of the time other parents just want some adult conversation where poopy and pee-pee are not the guiding topics of a conversation. It just takes someone to offer the invite and take the first step. Then, make a special area for the kids away from the adults, so we are not hovering over them the whole time and life is grand. The kids can use some time with their peers, and so can we.
This summer enjoy the weather and take advantage of the opportunities to allow our kids to make some fun memories before the school year begins. Even better, get in on the action yourself. Remember it only takes an invite and a simple menu to begin.