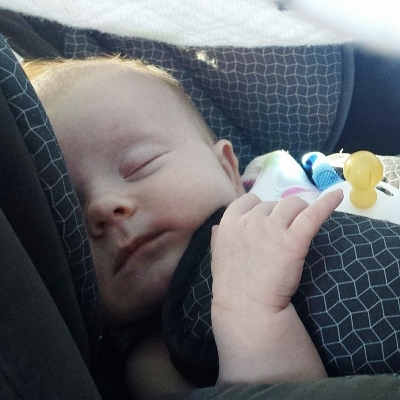 When you have a newborn or a young baby, there are all sorts of considerations about their safety. Current guidelines regarding car seats for babies suggest that as many as 10 percent of newborns and infants are insecurely or unsafely placed in car seats.
As a parent, your child's ongoing safety is a chief concern. Because of this, there's a need to have an appropriate car seat for them that passes all the current guidelines – not invalidated older ones – and is safe to use. A seat must be ready and fitted in the car properly, ideally before the new addition to the family leaves the hospital. This ensures their first vehicle ride is a safe one.
How Many Years Will a Car Seat Be Used?
There are child car seats for different ages and body sizes. Per the regulations, a child must use car seats from their first ride, usually until they're old enough to sit up unsupportedwhile using a seat belt. In most cases, by the time they reach age 11 or sometimes 12, they've transitioned away from a car seat. They're all grown up now – in their eyes at least – and want to do away with the seat too.
Car Seat Upgrades and Risks with Previously Owned Products
It will be necessary to upgrade the car seat to reflect their age and growth over their formative years. So, parents should bear that in mind. Be aware that if this isn't your first child, then using a hand-me-down or buying a second-hand car seat might not be appropriate if it's an older version that doesn't conform to the latest car seat standards.
Carriers for Infants – Rear-Facing
When a baby is an infant right up to around their 14-16th month, they should be using a rear-facing car seat. Buying the right baby car seat, installing it and practicing with it is a useful exercise before your baby is born.
It helps to be as familiar with the child restraint process used with the car seat to know how to undo it quickly and secure it well. Use a child dummy or a cuddly toy to simulate someone in the car seat to add a bit of reality to it. It's not the same, obviously, but it does help to make practice sessions more realistic.
Why the Rear-Facing Position?
Through testing, it's been found that in a vehicle collision, vulnerable young babies and toddlers in a rear-facing position are much safer. A five-fold increase in injuries to the face or fatal injuries for babies occurs with a front-facing position. With the way that baby seats are structured, their head and neck are given extra support while in the rear-facing position too.
In terms of the regulations, parents are required to have their baby use a car seat until they're either 15-months of age or over 9 kilos (the age limit relates to the R129 law and the weight limit relates to the R44 0/4 older law). You can ascertain which your car seat conforms to by looking at the label or product guide.
Rear-Facing Seat Choices
You have to look at safety considerations and the standards relating to that first. You have a choice whether to buy a car seat that can be adjusted to suit a baby as they grow larger and heavier. There's an option of a permanent seat that converts or a carrier that detaches to carry the sleeping baby straight into the house or apartment from the car. They're different prices depending on what choices are made as some are more expensive on design and materials than others.
There are three types of baby car seats:
Only Rear-Facing – These only provide a way to position your baby in a single direction. The seat is usable for about a year or so. They either have an Isofix base (which makes fitting the seat easier because it doesn't need to use the car's seatbelts to fit securely) or either a seat belt across the lap or in a diagonal position. These seats suit a baby up to 13 kilos with most models. One downside with this style of seat is it's unsuitable for long durations or to sleep, play around or consume food/drink while there. The other downside is more serious; there's less neck support to hold their little heads up and there could be a risk for suffocation if seated unsupported for too long.
I-Size – These use the Isofix system alone and suit different kinds of vehicles. There are two regulations governing these seats with the R129 being the latest. The older R44 0/4 standard is fine to use too.
Combo – The combination car seat permits positioning rear-facing or front facing, which isideal for using the product when they're older and too tall or heavy to stay rear-facing. This type of seat is pricier but avoids the need to buy more than one seat as they get larger.Combo seats don't have a separate carrier, but a booster can be added for older children. They are larger and so might not be usable in a small vehicle – parents need to check the required measurements from the manufacturer.
Conclusion
It's important to determine what type of car seat will be the most appropriate for your baby. Learning about the requirements for baby car seats and ones used as the child gets a few years older is no small matter. Worried parents can review this page to learn more information in detail.
Parents also need to make note of the fact that generally, babies shouldn't remain in a rear-facing car seat for long periods of time because it puts an undue strain on their necks that aren't too strong yet. When taking time to switch from a rear-facing car seat to a front facing one, a baby can end up using the rear-facing one longer than mandated by the law. It might be easier to pick a car seat that offers the combination option as this can make the change effortless for parents.
Brought to you by our friend, Carol.