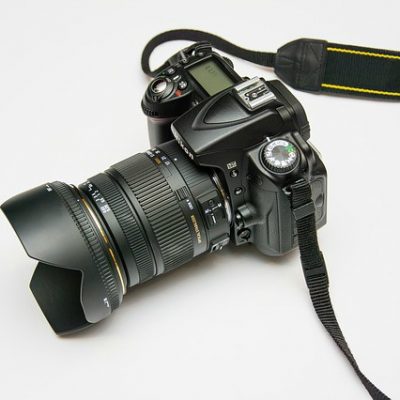 Photographs allow our most treasured memories to remain fresh in our minds, which is why many people will not want to lose a snapshot of one of the best moments of their life. We are therefore offering some helpful hints on how to safely store your digital photographs.
Save Your Family Snaps with Cloud Storage
The last thing you want is to lose a photograph from your wedding day, or the first images of your son or daughter. Cloud computing allows you to back up those much-loved family snaps so you'll never have to lose a photograph again. Use a cloud storage solution such as Dropbox and Google Drive, which you can sign into on desktop, smartphone or another mobile device. So, if your electronic device breaks, you can trust you'll still be able to gain access to the images at the touch of a button.
Use an External Hard Drive
An external hard drive does so much more than free up storage space on your computer. It also serves as a handy backup solution that allows you to organize and store your files with ease. You can also use the external hard drive on multiple devices, so you can easily upload the images onto another computer.
Opt for Optical Storage
There are two forms of optical storage you can choose to store your treasured photos: CDs and DVDs. You must also choose between "R" and "RW" storage formats.
RW storage is rewritable, while R discs can only be burned once and are often much cheaper. If you never want the images to be overwritten, it might be wise to select an R disc to store your photos. Also, a DVD can hold 4.7GB of data, which is approximately six times more than a CD that can only hold 700MG. You can select a double layer DVD of 8.5GB, but they are not very compatible with computers, which might make it difficult to gain access to your images. It is, however, important to remember that most modern computers are now being manufactured without a disc drive. It also should not be the only form of data backup, as the disc can be easily damaged or destroyed.
A Convenient Flash USB Drive
A flash USB drive is one of the most convenient backup solutions, as you can easily store and transport your images onto the small device, which you can pop into a drawer or handbag. Like a disc, they can become easily damaged, and their small size means they are rather easy to lose.
Recover Lost Photos from Your Hard Drive
If you've failed to backup then your images, family photographs, documents and home videos could be at risk. In the event of a computer breakdown, try not to panic. Instead, contact a Secure Data Recovery Company who can professionally retrieve as many files as possible from a dead hard drive.
Have you got any helpful tips for storing digital photographs? Leave a comment below.
Brought to you by our friend, Carol.