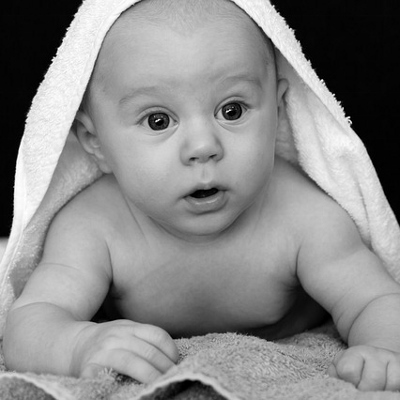 When I was pregnant with my son, there were no early warning signs that he would be born premature and be developmentally delayed (which later was diagnosed as Asperger's Syndrome, a high functioning level of autism). At the week twenty sonogram, most women are excited to discover their baby's gender, and a handful (numbers increasing daily) are faced with the fact that their child will have special needs after birth.
Genetic counseling, laboratory and ultrasound technology has made advancements in diagnosing certain diseases and defects very early in a child's gestational period. Parents can be informed of a condition as soon as it is detected, giving the parents an advantage of having more time to accept and prepare for the situation.
For those who are brave and attempt to prepare for their special needs child to arrive, here is some advice reflecting what I would have appreciated to have known in advance on how to prepare for having a special needs child at home.
Mi Casa Su Casa! Have a bassinette ready at your bedside. No matter how awesome the nursery is, your baby will need you close by for a while.
Increase the quality of everything. When you are dealing with a special medical needs every second counts and you do not have time for product failure. Make sure all of your products work and regularly test your baby monitors, thermometers, humidifiers, etc. Use good batteries and replace them frequently.
Select higher grade hypoallergenic fabrics, lotions, soaps and cleansers. These are things that will be touching your child constantly. Try to prevent anything that can be irritating to your child's sensitive skin. This can develop into discomfort, possible allergic reactions or eczema, or can cause infection to open sores or sutures. Make everything as gentle as possible.
Avoid anything GMO. If you can make your own baby food from organic fruits and veggies it is recommended.
Choose products that can grow with your child. Kids have tendencies to resist change and are comforted by things that are familiar. For example, invest in cribs that become toddler beds, but keep the same comforter and theme for a few years. Not only will it help your child transition from infant to toddler physically, it will ensure they feel safe with something they already know.
As they reach toddlerhood they may need special stuff, but they will not need more stuff. Don't feel that you have to compensate for their disability by having an overabundance of toys, games or whatever your child enjoys at their disposal. But don't worry! There are age and developmentally appropriate products designed specifically for babies and toddlers of all abilities. Just like with mainstream children, try to enforce safe physical play in moderation and avoid spoiling behavior. Research places, people and events that can enhance your child's life experience based on his or her own personal abilities and interests. You will find they will get the most enjoyment from inclusive daily activities and simply being treated like a normal kid.