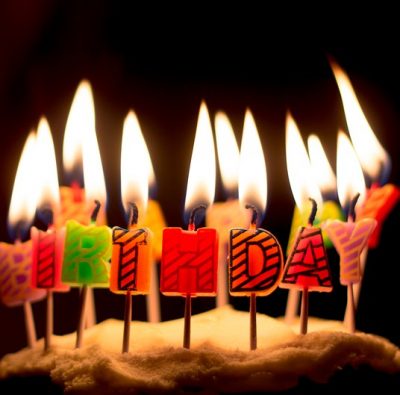 A baby's first birthday calls for a celebration but one which is more about the parents than the baby because frankly speaking the baby will hardly be aware of what's going on.
Nonetheless, you need to celebrate your baby's milestone and the hard work and sacrifices you have put into it, and take lots of pictures of the party for memories when they grow older. Don't go overboard though. You don't want to agitate your baby with a raucous party ostensibly organized for them. Here are tips on how to organize your baby's first birthday party.
Guest list
It's easy for babies to get overwhelmed with so many strange faces and you should factor this while drawing your guest list. Moreover, the more guests you invite the less attention you will accord your baby and this might make them cranky.
You are better off with a small party which you can comfortably take care of while attending to your baby. Get outside help if you want to host a big bash.
Budget
Your budget is determined by the number of guests you invite and food. Organize a birthday party and don't fall into the temptation to overspend at the cost of your other important financial obligations.
The amount of money you spend squarely depends on you. You can have short party with snacks or a blow cash on an elaborate one with full meals and several entertainment options. It all depends on how much you are willing to spend.
You can forego some of the expenses by having your family and friends chip in with their skills. Have someone do the house decoration while another does the face painting. This way, you can organize a great party on the cheap.
Time and venue
The best time for adults to socialize is in the evenings after work but this doesn't work well with kids. Plan your baby's birthday party in the early afternoon putting into consideration their nap times.
More importantly, the party should last between 1-2 hours so as to not disturb the babies sleeping cycle.
The baby will feel more comfortable with the familiarity of the house as opposed to going out to some other place like a restaurant.
Cake and food
Make a Costco Cake Order in good time and have it delivered a day before the party. You don't want the rush, panic and stress of sourcing for a birthday after the guests have arrived.
Have food for both adults and children. In your invite, indicate whether you will be providing snacks only or a full meal. This prevents food wastage because your guests came in full or your guests having to endure hunger pangs since they expected a full meal yet you offered snacks.
Photo session
One of the goals of the party being taking photos for when they grow up, you may want to have a theme for your party for the sake of adding color to the photos.
More importantly, capture great photos when you baby is still fresh for the party before they are flustered by the new faces and exhaustion.
Brought to you by our friend, Carol.