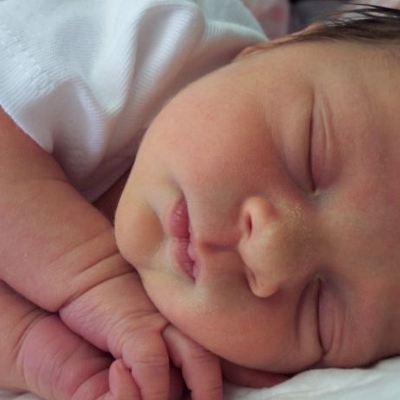 Having a newborn baby is very exciting and rewarding, but it can also be a stressful time for you. Be glad to know there are ways to make your life easier so you can more seamlessly care for your newborn.
Most importantly, enjoy the journey because they will grow up and develop fast. Live in the moment and soak up all that's happening and unfolding in front of you, so you have these memories to hold onto forever. Take care of yourself first and foremost, and don't get too caught up in what mistakes you make along the way. Learn from them and then be able to move on and do better going forward.
1. Educate Yourself
Knowledge is essential when it comes to making your life easier as you care for a newborn. Take time to read articles, blogs and books related to this topic and get tips from the experts to help you succeed. The more you know, the less worried you'll be in general and more confidence you'll have as you take on your new role as a mother. Be proactive and start early so you're not scrambling to catch up and take in a lot of new information all at one time. Talk to your doctors and get their input and advice during your appointments as well since they have a lot of experience dealing with newborns.
2. Ask for & Secure Help
If one fact is for certain, it's that you're not going to want to take on this new job all by yourself. Enlist the help of your spouse, extended family members and friends, so you feel supported and not all alone. It could be any favor or solution, from having someone watch the baby so you can run to the store to hiring in-home help for your elderly parents because you no longer have the capacity to watch over them. Go online to learn more about a service you can hire to step in for you and assist in this situation. It's all about admitting to the reality that you need assistance and then speaking up and making sure you coordinate any logistics that will make your life easier.
3. Try to Work from Home
One idea to make your life easier caring for a newborn is to see if you can work from home more often. Check in with your employer and explain your situation and get a better idea of what options you have available to you, if any. If they do allow for it, set up a home office where you can work in peace and quiet and have someone over who can monitor the baby while you're attending to your tasks. It may even be helpful to do so a few times a week if at all possible, so you don't have to worry about daycare and commuting as often.
4. Focus on Sleep & Rest
You can make your life easier on yourself with a newborn by getting as much rest and sleep as possible. Try to lie down and nap while the baby is sleeping and put your feet up every chance you get. The reality is that you may feel sleep-deprived some days but you're going to have to try to fight through it and stay positive that your days will soon get easier. If you're married, you and your spouse can think about helping each other out more and switching off duties so you both can catch up on rest once in a while. Try to go to bed when your child does and leave the cleaning up for another time.
5. Stock up on Supplies
Caring for a newborn will be a lot easier on you when you have the right supplies on deck. Go online and make a note of what products or gadgets you need to help you out through this stage in your life. It can be anything from a lounger to a play mat or swaddling blankets. Create a list ahead of time and make sure you have all you need handy and ready to go prior to the baby coming. It's also a good idea to ask around and see if any of your friends or family members own items they no longer use and are willing to give to you.
6. Learn to go with the Flow
If there's one lesson you want to embrace and learn early on in your journey, it's to go with the flow. Not all is going to go as planned as you care for your newborn, and some days will be better than others. It's important to stay focused, keep a positive attitude and not try to control all that occurs. Accept the fact that life is messy and unpredictable and that your situation may be the same way at times. Monitor your newborn and get a feel for what does and doesn't work well for you as you try to calm and soothe them.
7. Remember no One is Perfect
Continuously remind yourself that no one is perfect, and you don't have to be either. Make your life easier caring for a newborn by trying not to compare yourself to others or get down on yourself by not always going by the book. Be kind and encouraging to yourself and focus on all that you're doing right and well as you take care of your child. Have fun watching your little one mature and grow up and simply put all your energy into showing how much you love them and all will turn out okay.
Conclusion
Caring for a newborn isn't easy, but it's a wonderful journey that's worth all of the hard work. Use these tips to help make your life easier as you care for your newborn and adjust to your life with a new baby in the house. Instead of worrying about all that could go wrong, focus on the happy times and give yourself credit for all you're doing to make certain your baby has a pleasant childhood.
Brought to you by our friend, Carol.