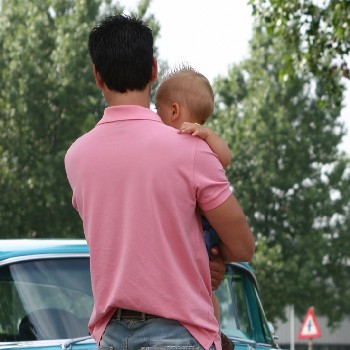 Having children is a wonderful experience. It can provide you with a clear purpose and a strong incentive for making the most of every day. However, raising a young family can also result in you losing your sense of self. If you are concerned that this has happened to you, it is important that you address the situation right away. Have no fear, you don't have to choose between being a good parent and holding onto your identity. It is possible for you to enjoy the best of both worlds. Below are five tips that will help you on your way.
Evaluate your social circle
The first tip is to evaluate your social circle. If you don't already have plenty of great friendships, now is the time to make a change. Along with your fellow parents, you should also reach out to people who don't have children. This will give you a break from talking about your little ones, as you will be forced to connect with your friends on a different level.
Set up your own business
The next tip is to set up a business. Not only is this a brilliant way for you to pursue your owncareer path, it is also a great opportunity for you to grow your family finances. If you already have a strong business plan in place, the next step is to secure your start-up funds. Simplyread these Kabbage Inc reviews for more information. Then, you will be able to advance in your career, while taking excellent care of your children.
Find an exercise activity that you enjoy
Another great tip is to find an exercise activity that you enjoy. This is a brilliant way for you to boost your energy levels, your self-esteem, your immune system, and your physical strength. Working out every day will also provide you with a temporary escape from the demands of parenting. Alternatively, if your children are too little to play unsupervised, you could always encourage them to join in with your favorite fitness activity.
Establish peaceful zones around your property
In addition to this, you should get to work establishing peaceful zones around your property. This will give you somewhere to escape to when you are feeling stressed, tired, or underappreciated. If you decide to push forward with your business plans, you will need a professional home office. If you get really into your exercise, you will benefit from a home gym. Or, if you are concerned about your mental health, you could set up a meditation zone in your backyard.
Reclaim your evenings
Last but not least, you should reclaim your evenings. With your little ones in bed, this is a chunk of time that is just for you. That is why you should make the most of it. You could finish the chores that you failed to complete during the day. You could draw yourself a relaxing bubble bath and put on a face mask. Or, you could use this time to connect with your other half.
Brought to you by our friend, Carol.