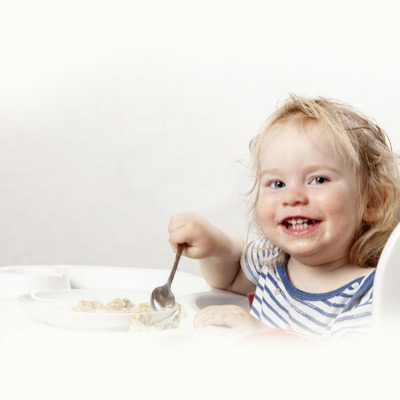 If you look to be environmentally friendly in other aspects of your life, then raising a child can be a struggle on your morals; you go through diapers at an alarming speed and likely pick up a lot of wasted food to put in the trash.
While some of this is unavoidable — no matter how much you try, as soon as you turn your back the little one will probably dispose of their dinner on the floor — there are ways you can look to minimize your waste and be more environmentally friendly as a mom.
Buy secondhand clothes for you and your kid
It's a fact of parenthood: you can't make it through the day without getting throw up, milk, food, or a combination of all three, on your clothes! You've quickly learned that your favorite items should stay at the back of the closet until your child has gotten older. Even so, it makes little sense to ruin expensive clothes, so you'd be better off buying secondhand for the time being.
While you're busy wrecking your clothes, your little one is growing out of them faster than you can comprehend! Yes, it's adorable to splash out on new clothes for your baby, but it's much savvier to look for pre-loved outfits to dress them in. You can find all sorts of items, in great condition, online or in secondhand stores.
Buying used clothing is better for the environment in lots of ways, and can save you money too.
Opt for 'green' products in the house
You'll be creating a safer home for everyone in the family, as well as contributing to a cleaner atmosphere, by shifting to natural and organic products in the house. Many mainstream cleaning products contain potentially harmful chemicals and additives, which can cause harm to pets and even children, should they come into contact with them. Luckily the amount of eco-friendly products available mean it's easy to do a complete cupboard overhaul. Trade potent bleach for a natural floor cleaner, like vinegar.
If your child is still in diapers, consider moving to re-usable cotton or biodegradable alternatives. If they're in the process of being potty trained, you can even invest in a bamboo fiber, non-toxic model; head over to parent.guide for more information.
Make your own baby food, and leave excessive packaging behind
Single serve sachets of baby and toddler food are great, for many reasons. However, they are often made from non-recyclable materials and therefore contribute to landfill. Instead of stocking up on these damaging products, search online for basic recipes to create your child's favorite meals at home. Not only will you reduce your environmental footprint, but a homemade meal likely has lower sugar and salt versus a shop-bought product, and so is healthier for your little one.
Eco-mamas — join forces!
Once you've found the most achievable methods to become more environmentally friendly as a mother — whether it's changing diaper brands or cooking dinners from scratch — make sure you share your tips with other moms too. The more mommies on board, the greater the impact!