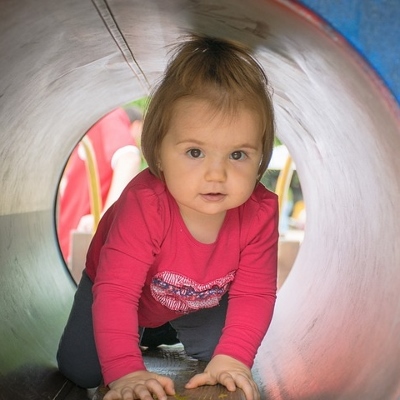 It can start to feel a little isolating if you are spending your days caring for a young toddler, and you may start to think it is important to hang out a bit with kids the same age as your child. While toddlers don't play well together, they often enjoy the parallel play and the stimulation of having other kids around. Here are a few tips for building up your toddler's social life.
It is too early to teach your child specific sports skills, but you can get them interested, help them run off some energy, and keep yourself entertained by getting your toddler involved in sports and exercise. It's also a great way to get them involved in a healthy lifestyle that they can continue with as they get older.
1) Free Playground Play – It may seem counterintuitive, but when you are at the playground with your toddler, make sure to give them a little space to interact with others their age without intruding. They may be a little rough handed at first, but that's OK as long as the other parents do not object. Sometimes toddler play may seem unfair and they will eventually need a bit of steering, but give them a little bit of time to sort things out all on their own, it is how they learn best. Let your kid run, try to climb and test out their interests. Most playgrounds these days are designed with safety in mind. I do the climb rule; if you can climb it on your own, OK.
2) Older Children – If your child is an only child, you may try to play a bit around some older children. Many older kids are great with younger kids, and enjoy interacting with them. This can give your child a chance to mimic the older children's play and to try something different. Sometimes older children can play a bit rough, so make sure you supervise the actions so that no one has responsibility they cannot handle.
3) Gym Class– Most kiddy gym classes will not teach your kid how to play a specific game, but they can test out the equipment, run around and jump as much as they want in a safe environment. A lot of parents love to sign up for classes, but I don't always think these are the best way to socialize. There are way too many grownup rules involved, and not enough opportunity to interact freely with children. It can be a good way to get your child used to a classroom setting, but if you want to socialize, give your child a chance to interact without intruding so much unless there is a sign of danger.