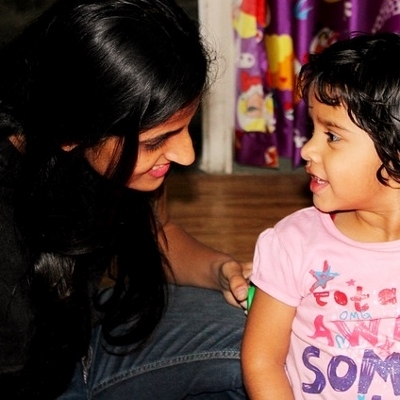 Is your child beginning preschool or daycare for the first time? I worked on preparing my child for preschool; after all, he was used to being with me all day long. I think the transitional preparations we did at home helped him. Here are survival tips for children and their parents as they prepare for this milestone.
First, Prepare Your Child
Visit the library and gather books and videos about children going to school. Talk with your child about the kinds of activities that are done in preschool/daycare and be specific. For example, tell him he will paint pictures, ride trikes on the playground and eat a snack with his friends. In addition, take a tour of the school. Call ahead so the director of the center can take you on a guided walk-through at an appropriate time to avoid chaotic times that could overwhelm your child.
Next, Prepare Yourself
How do you feel about sending your little one off to school? Are you feeling sad or anxious? Maybe relieved? Everyone has different feelings. In any case, talk to other parents, visit the school and identify its strengths. Remember that school gives your child the opportunity to grow and learn; it's not a punishment. Children pick up on your emotions, so the more relaxed you are the better your child will respond to this new milestone.
Time to Practice Transitions
A typical day in preschool involves several transitions. Children are shifted from indoor play to the playground, then to story time and from saying good-bye to parents and hello to new friends. This can be practiced at home. For example, tell your child, "After we leave the playground we are going home to wash up and eat lunch." Or, "After you take your nap, we will bring out the art supplies and make a craft."
Practice Separation
If your child is used to being with you and only you, it's time to enlist a babysitter or friend to practice time away from mommy. Start with a short time away from home, like taking a walk or running a brief errand to eventually being away for a few hours. When saying good-bye, avoid the long, drawn-out communication. Take a deep breath, kiss and hug your child, telling him you will be back soon.
When the School Bell Rings
Work closely with the staff at the new school. Talk with them about their policy about bringing comforting items from home. If not, have a special signal or blow three kisses — something that is special to only you and your toddler. Help the teacher get to know your child by writing down some of your little one's traits, talents, interests and also if your child is called by a special nickname.
Be Positive and Patient
Use positive reinforcement at home and talk with your child about his day at school. Sing some of the same songs or play a few of the same games together. Let your child teach you. Focus on the successes and joys associated with going to school.