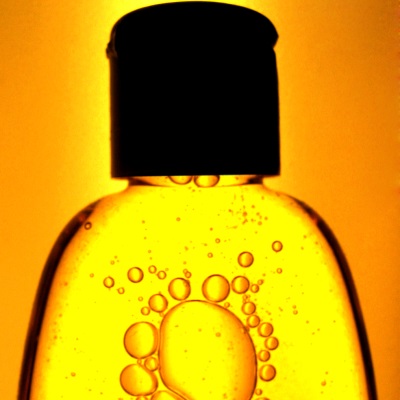 For generations Johnson's Baby Shampoo has been in my home. My mother used it on me and I in turn used it on my children. Today, my grandchildren are also using this leading "no tears" shampoo, but with an improved formula.
The company hasn't added any ingredients, they actually removed two that had this product under scrutiny by environmental groups and parents. As promised in 2011, the Johnson & Johnson Company has removed both 1,4-dioxane and formaldehyde from their ever-popular golden shampoo. And, they did this by the time frame of two years set for the end of 2013. Now you will not see formaldehyde listed as an ingredient, but by removing preservatives in the formula, this in turn eliminated the chemical reactions that made the formaldehyde. This chemical has been an issue in many products, but it also occurs in nature. An apple can expose a person to formaldehyde and is greater than 15 bottles of Johnson's shampoo, states the company. This baby shampoo company has met its goals and will also remove parabens from their other baby products in the near future. They are aiming for a healthier product line according to an article in The New York Times.
The Environmental Working Group (EWG) has been campaigning for safe cosmetics and body products for quite a long time. When Johnson's was asked if a child would get cancer from shampooing with formaldehyde in their shampoo, they responded with, "We don't know. But, why should there be a carcinogen in a child's product? When in doubt, take it out!"
As a grandparent and concerned consumer, I'm happy to see that many retail stores are monitoring the suppliers' use of potentially harmful chemicals in products. Today, most people are heading toward natural, organic, and eco-friendly. Wal-Mart is one retailer that wants to reduce or totally eliminate chemicals from personal care and home cleaning products. Target is another big box store that wants safer products and even offers incentives for companies to produce safer products without risky chemicals.
It may take a little time before you see the new bottles of Johnson's Baby Shampoo on the store shelves. It has been a big endeavor by the scientists at Johnson's to remove the chemicals without compromising the iconic brand that has been so popular all these years — but they did it. In due time, you will see the words "Improved Formula" on the front label. This will give parents a sigh of relief as they use this product on their baby's or older child's head.