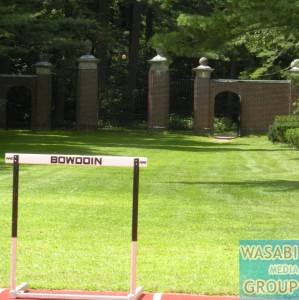 The first thing to know: Visiting every college will be unique. Some provide tours and information sessions on a weekly schedule for which you can just show up, while others require registration in advance. At many colleges you can even schedule an interview, but there are also those who only offer off-campus interviews. It's all very fickle; becoming familiar with each college's Website will be necessary.
When you actually do visit a college, you will want to make the most of this visit. If you only have a few hours, a tour and information session is probably your best option. You should come armed with questions, but not the ones that you could discover with two clicks on their Web page. Oddly enough, one question that I feel isn't addressed enough is the actual classroom atmosphere and workload. Both are certainly subjective, but getting an idea of the general teaching method of the school seems critical. After all, it's the education that's being paid for. Are students encouraged to work alone or in groups? How often are the teachers available to help?
If you will have more time than a couple hours, other alternatives might require some extra preparation but they will be well worth your while. The majority of colleges today actually have programs that allow potential students to spend the night in the dorms and really experience the life at that college. (This, of course, needs to be done while school is in session.) If you're uncomfortable letting your child spend the night, though it might be good practice for the next year, there are still many more options to experience the atmosphere. You could make arrangements for your child to visit a class or eat in the dining hall.
If your son or daughter is working with a list of colleges scattered across the country, and you simply won't be able to get to them all, don't sweat it. As a countermeasure, many colleges offer online tours and ways to get into contact with current students to get an inside perspective. If all else fails, transfers are still a completely viable option!
P.S. Don't forget to take notes and pictures so when the letters roll in you still remember what made each college stand out among the rest.