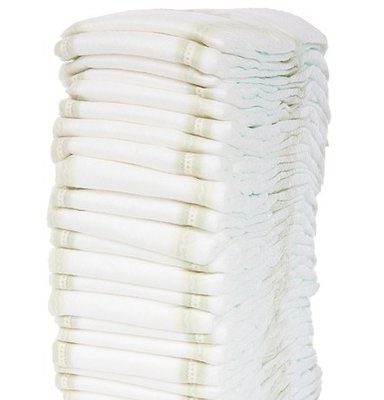 As the school bells ring for most children, so does daycare for the younger set. Your child may attend daycare year 'round, or only during the school year, but in any regard there are necessary items that babies and toddlers need. So, as you transition from home to school, packing a backpack or duffle bag for your little one is a must. Here are some tips as to what to include.
The first piece of advice is to label everything in your bag, from diaper cream to clothing, bottles, and even your child's favorite teddy for naptime. You can imagine how things get mixed up and lost when in a center with numerous children. There are many products to use, but a simple permanent marker is usually okay.
Another important tip is to include plastic zipper bags for dry and wet items. Your child should have a couple changes of clothes packed in plastic bags. The reasons for plastic bags are to keep them clean and dry from possible leaks of milk or juice and to put wet and soiled clothing back to transport them home.
When taking a baby to daycare think about diaper changes. Some centers require a week's worth of diapers sent in the beginning of the week, but tucking in a few extra diapers in your child's backpack is insurance if the box runs out. Make sure to include plenty of wipes and diaper cream in your bag for daily changes. Toddlers may be using pull-up diapers while learning to potty train. The same rules apply to them.
A baby needs her own milk, whether it's breast milk, formula, or a specific kind of cow's milk. It's better not to change a baby's diet by using other brands when transitioning from home to center. The same goes for jarred baby food. Make sure to pack clean bottles and a sippy cup for older babies each day. If you have a long distance to drive, keep them cool with an ice pack.
Naps are a traditional routine in daycare centers. What does your baby or toddler need for the cot? Most centers require that you bring in a clean fitted bed sheet each week (check with the school for size). You little one will probably feel the comforts of home with his favorite blanket. A smart trick I have learned from some mothers is they spritz a little of their cologne on the blanket so the child feels his mother is close.
Parents need to think about changes in weather. It will not hurt to include a sweater, hat, and/or rain gear inside your bag. Weather changes occur quickly, and you may need the extra coverage or warmth by the time you pick up your child after work.
Hope this checklist helps with your back to daycare needs. It may be time for a little shopping!