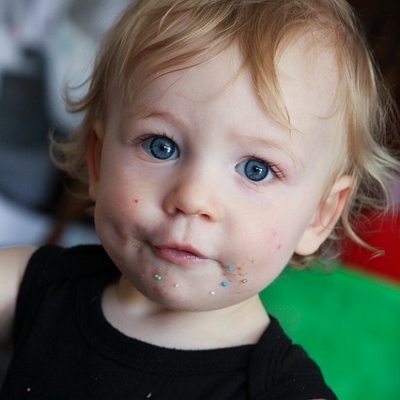 Vacations can mean fun and excitement — or separation and anxiety. They usually involve new experiences and this means change from the secure, familiar environment in which your child feels safe. Since your child is leaving home, he needs your support to make this transition. Here are a few ideas and activities to help young children get ready for a vacation and to adapt to the change of territory.
1. Try not to involve your toddler in your vacation plans until it is necessary. When the suitcases come out, it's time to plan together. Have your toddler help you pack his suitcase or backpack. Give him some choices about what he would like to bring (small toys, books, etc.) – keeping in mind that once you give him the choice, whatever he chooses goes in the suitcase. If you travel by car, you will have more options of toys that can be taken and used to amuse the child during travel time.
2. Read books to toddlers about taking vacations and the places you are going to visit. Include the method of transportation you will be using. You may want to make a simple collage by cutting out magazine pictures of planes, trains, ships, and automobiles along with children carrying suitcases, backpacks and visiting tourist-type places. Glue these onto a large sheet of cardboard or construction paper and hang this on your child's bedroom wall.
3. Bring your child's favorite blanket and stuffed animal for added familiarity and comfort during travel. Keep it with you while in the car or even on the airplane, train or ship. Offer a little something new once your little ones have exhausted their familiar items. For babies, a new rattle, pop-up toy, or fabric book adds excitement on the trip. Toddlers also enjoy new board books, toys with movable parts, and even coloring books and crayons. Travel toys truly depend on the mode of transportation you will be taking. In the car, your toddler will enjoy kid songs on a CD and even apps for young children on a tablet or cell phone. You want to avoid toys that make loud noises when traveling close to other people. This is only common courtesy!
4. Make sure to pack familiar foods and formula for babies. This is not the time to change an infant's diet. Try to keep your schedule for eating and napping very close to what your baby is used to at home.
5. If you are planning on visiting relatives or old friends, show your child pictures of the people in question and explain your relationship to them. You may want to let your toddler speak with them on the phone before you leave.
Remember that when you are traveling your child has different needs at each stage of development. Be prepared and your vacation should go smoothly.