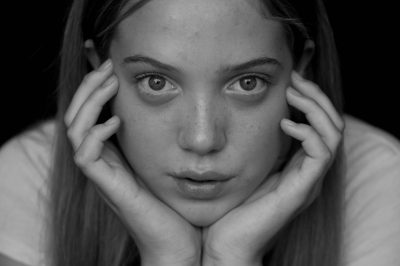 When you are faced with an unpleasant surprise like your new baby having to go into the NICU, or you are told while you are pregnant that this is a likely outcome, it's important to have measures in place to cope. There are a number of different approaches you can take, but it's important to ensure that you take time for yourself, take photographs, ask for help, and build a support group around you.
Take Time for Yourself
The first thing you need to do is make sure that you set aside time for you to relax or take part in hobbies that you enjoyed before your baby was born. Becoming hyper-focused on your baby in NICU is something that may feel like the right thing to do, but the reality is that the NICU nurses and doctors are taking great care of him or her, and you can only do the same if you take care of yourself first.
Set up a routine each week that includes time to visit your baby, spending time with other family and friends, and any work and household chores you need to attend to. Make sure that your days are well-structured and you are clear to people when you need to do something else, or need to go and visit your baby, or need help keeping on top of things.
Ask for Help
Asking for help is another vitally important thing that you must make sure you do to keep your own mental health in good shape. Household chores and daily tasks such as supermarket shopping and errands can get on top of you, but if you can ask for help with these or designate them to someone else, you will free up a lot of mental energy for yourself.
If you have other children or dependent family members, see if you can organize some help with caring for them or spending time with them in your absence. Other children can sometimes feel a little forgotten or left out when a younger sibling is born, and this is amplified when their new sibling is in NICU. Ask for help from grandparents or other close family members to spend extra time with your other children so that they feel supported and like they are having their need for quality time met.
Take Photographs
You may not feel like you want to take photographs of your baby when they are so small and possibly having medical assistance such as feeding tubes or oxygen masks. However, this ispart of your baby's life that will pass, and it's important to document each small milestone or moment, and record the first days of your baby's life as if they had been born healthy or at full-term.
Looking back on these photos later will help you to see how much has changed, and it will help you to cope with all of the developments your baby has gone through.
Build a Support Group
Finally, building a support group around you can be one of the biggest factors in ensuring that you feel a sense of community and commiseration while you deal with this difficult time. The first step is to get to know the NICU nurses and doctors, as their friendship will be invaluable when your baby meets milestones or faces setbacks. A legal team working with negligent care cases in hospitals notes that it's important to remember that neonatal care requires that the needs of babies and their families are at the heart of all care given, which means that the NICU nurses have your needs in mind too. You can also get to know the other NICU parents at your hospital, or find support groups online or on Facebook.
Having a baby in NICU is a complicated and exhausting time, but there are several ways in which you can make things easier on yourself while you get through it.
Brought to you by our friend, Jose Calvo.