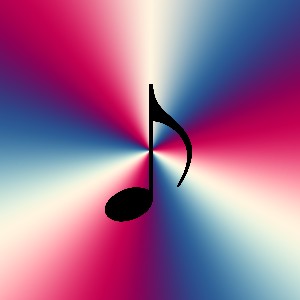 Kids are the father of new innovations, creativity, and inventions. Adults should nurture the hidden talents of children, right from the start, and provide them with proper guidance and support them so that they can achieve their dreams and ambitions in life. Childhood is the building block of everything that comes after it in life. A child's likes and dislikes, interests should be understood, supported, nurtured, and financed; so that they feel confident about themselves in the future. If your kid wants to learn guitar, then gift him the best companion in the form of Loog Guitars.
In today's word, a 4-year-old can make phone calls; they can play video games and unlock iPads! Technology is a big part of the lives of children today, and it is, unfortunately, eating up a huge chunk of their creativity. This is where the generation before them comes in and rescues them from the clutches of becoming a heavily technology-dependent generation.
Creativity is the mother of beautiful new things, and this is where LOOG weaves its magic. Kids love music, and some kids LOVE the guitar. For the music-loving soul of a youngster, LOOG has designed a line of guitars, making guitar learning fun and easy. Learning to play songs on the guitar can be an extremely tough task for beginners, but LOOG's gives kids the chance to play songs since day one, thus making the so-called tough tasks enjoyable and rewarding.
LOOG guitars arrive with an app and flashcards; that has all the information in them to learn how to play the guitar by playing actual songs- from old school Beatles to today's T-Swift pop.The guitar has a really sleek neck formed with the help of three strings, and this is controlled and monitored by the LOOG Guitar App. In the case of the guitar, all you have to do is just buy it! You need not have any, yes, that's right, any formal training at all! You can play without any knowledge of scales at all! So initially, it might just be that your kid is having great fun, strumming away to their heart's content, but later on, they will channel this love and energy to really learn the instrument well!
The newest innovation of LOOG for our dear kids is its LOOG Pro Electric guitar, built for kids aged 8 and above.
• Fully assembled
•Comes with its own mini amp and cable
•Structure: Paulownia
•Solid wood body, maple neck
•Perfect intonation
•Low string action for enhanced playability
•Number of frets:18
•Scale: 20.4"
•Length: 29.2"
•Width: 8.8"
•Depth: 2.6"
•Weight: 4.0 lbs
Kids beginner electric guitar is easy to operate and light to hold. In fact, it is the best thing to help kids into the magical world of music. Not only do they learn the technicalities associated, but they also have fun with it! Fun with no fancy smart-phone or gizmos attached to it! Here are the most notable features of LOOG Pro Electric Guitar for Kids:
•It is not costly and thus is easy on the pocket
•Conveyance problem? No musical instrument shop close to home? Don't worry! It is easily available online! The beautiful guitar is just a click away!!
•If it is for a child, it has to be attractive. A child rarely looks for utility at first glance, and he looks for colors and shapes. And hence, to pique the curiosity of the children, this model comes in a plethora of colors! They can be green, red, black, yellow, white, pink, or Lucite!
•A detailed technical guide has been attached, which has demonstrations written and drawn as well. The child will instinctively be attracted to the drawings and will try to make sense of what they mean.
•They are well suited for both boys & girls having a maple neck, wooden body, low string build, and flexible inflection for an extended level of durability. In fact, it is sturdy, and all reviews online are really positive! In total, it's the best guitar for your talented child.
•And for the kid's benefit, it comes with a pack of flashcards with the demonstrations and subscription offer to LOOG Guitar app available in Play Store and Apple store and is compatible with Android and iOS and both.
Left Handed LOOG isn't a requirement as you can simply flip the order of the strings like the legendary Hendrix.
LOOG has a handy app too. DOWNLOAD IT!! No, the company isn't saying it, but if you really want to take the passion of your kid to learn guitar to the next level, then you must do it. This is because it is like a teacher you can hold in the palm of your hand! The app has all prerequisites and demonstrations you need to play the guitar:-
•Video lessons
•Tuner
•(And even a ) Digital songbook!!
WHAT IF YOU ALREADY KNOW HOW TO PLAY THE GUITAR?
Firstly, Congratulations, champ!! WAY TO GO!! LOOG pro can still be welcomed into your prized guitar family. The constraint of having a fewer string will help you in opening the box of your creativity, and that will make you a master of playing music on a guitar, a rockstar!! Who doesn't want to be that?
Not many companies can build such a fine guitar for the budding soul that will teach them how to play step by step, keeping in mind that they are young and need able guidance. 
Such innovations will help your child in exploring the world of innovation and creativity, not through video games or mobile gaming, but through pure talent acquisition which is serious, yet fun. 
Your little kiddo can do something creative and not stare at the phone screen the whole day. Isn't that a more nurturing way of letting your little child grow? Let LOOG be the wings for your child's dream!! Let their creativity soar new heights!! Make a rush for the LOOG Pro Electric guitar for kids, and you won't regret the purchase I tell you!