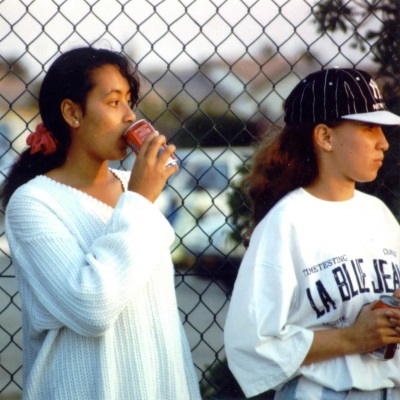 As much as we hate them, we love them to death.  At times we take them for granted though.  I think we forget how much it means to them when we support them.  I mean I hate it when I have an important event and my brother decides to hang out with friends instead of going to it and supporting me.  If I feel this way, I would imagine many siblings understand this feeling as well.
If you have a brother and or sister, always remember that you are important to them.  And if they have an event, a major event like a state meet or a play, go and support them.  It means so much when you look up into the crowd after winning a wrestling match, or getting a new height in pole vault and your brother or sister is standing there cheering for you.  If you have never experienced this, I'm sorry.  Maybe take it upon yourself to be the bigger person and go to one of their events first.  Maybe they will pick up on the hint and return the favor.
Even if they don't go to an event of yours, go to something of theirs.  My brother had a state wrestling meet today and he wasn't sure I was going.  When he saw me you could see his face light up.  The fact that I could bring that much joy to someone is fulfilling enough.  Lucky for me though, my brother goes to a lot of my events.  Or at least he tries to.  He and I are both very athletic and many times we have corresponding sporting events.  When he can make my events, it feels great to know he wants to support me.
If you have a sibling who always seems to be busy the day of your big moment, talk to them ahead of time.  Say you're starring in a play, talk to them a week or two before the opening night and ask them to go.  This way the chances are in your favor that they haven't made plans yet.  Plus most schools sell tickets in advance for less and they may be more willing to go if they can get a discount on tickets.  Same goes for sporting events.  Invite them ahead of time.  And make sure to mention that it would mean a lot to you if they tried to make it.
If you are the difficult sibling that never goes to your sister's or brother's big events, make an effort to attend the next one.  It will mean a lot to your sibling.  Chances are you will enjoy your sister or brother performing in the thing they love best and you'll be proud of them no matter how they do.  Even if it is an all day tournament of some sort, make the effort to go — especially if it is an all day thing.  It will really make your brother or sister realize how much they mean to you.