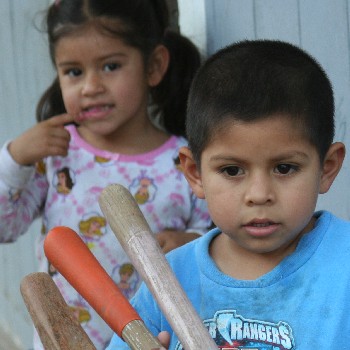 I have a babysitter who comes to the house and stays with my three-year-old son while I work. Sheís asked if she can start bringing her two-year-old niece along with her. I donít mind having another child with my son, but I kind of feel like Iíd be paying the sitter to take care of her own niece. On the other hand, Iím afraid if I refuse, sheíll quit to take care of her niece exclusively. What do you think would be best?
When it comes to childcare, you want your child to be safe, happy and taken care of. Having a babysitter (instead of daycare arrangements) has lots of† "pros", but also lots of "cons".
In this case it seems you don't mind if there is another child present in the house. It looks like money is the issue. You would still pay the same fees, but your child would not have full, undivided attention from the babysitter.
I say if there is anything — anything — that is making you uncomfortable with your childcare arrangements, you should start looking at some other options. But first talk to your babysitter (especially if she's a good one) and see if you can come to some kind of agreement. Good luck!
The content provided on this site is for information purposes only and is not intended to replace personal consultation. The authors and publishers will not be liable for any damages resulting.