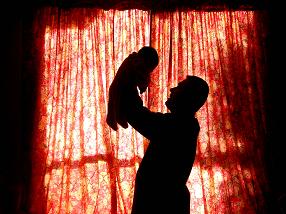 A new baby is like an invitation for people to visit. After all, everyone wants to see the new baby. But it is just as important to have some alone time with the new baby, so visitors aren't always welcome. It can be hard to say no to them especially if they are family. The best time to start setting boundaries on visitors is before the baby is born. With so many things to think about surrounding the birth, it is probably not on the priority list. However, it can quickly become an issue if there aren't some sort of boundaries on visitation.
Figure out some good times during the day to visit. Then inform your family and friends that these are the preferred times that you would like them to visit. You have to be firm even if you risk insulting them. It is important to establish the boundaries early so that they know when it is acceptable and a good time for them to pay you a visit with the new baby.
Make sure to set your rules regarding illness in your visitors. You have to be very firm with these rules as well. You should explain why you don't want your new baby exposed, to offset any potential hard feelings.
If you have the need to set some rules before handling the new baby, make these rules very clear beforehand. Make certain that your visitors can wash their hands or have access to hand sanitizer. This way, you can ensure that your visitors can comply with the rules you have set.
It is okay to have rules regarding your new baby. It is your baby and you are its parent. Yes, there maybe some friends and family who are offended by your rules. The best you can do is explain why you need to establish boundaries. The trick is to be firm and most people will follow your requests. For those who don't, then you will need to stand firm and remind them of the rules.