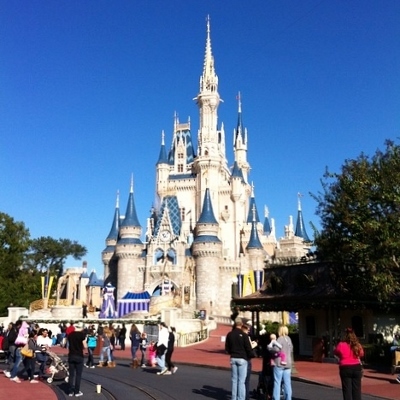 It is funny how safe we are as parents. The first thing that crosses our minds is the safety of our children before they embark on some new task or adventure. This has certainly been at the top of my mind while planning our future vacation.
We are leaving shortly for a family trip to Disney World. Although there are lots of fun things to do there and all the events to see, we have to prepare for the worst. Having a preschooler and a toddler means there is a possibility our focus could be directed to one child exclusively and the other could wander off when they think they see Mickey Mouse.
One precaution we are taking is name tags. My wife ordered bracelets that have the child's name and our cell phone numbers on them. The kids know that if they get lost to show this to an adult. They love to wear them too, because they think it is fun jewelry.
Sadly, we all know that every adult is not necessarily trustworthy. Sure, most who would go to somewhere like Disney can be trusted, but I trust no one when it comes to my kiddos. Therefore, we have trained our preschooler to look for police officers or people wearing the Disney badge (or whatever location you are visiting). If she does not see someone, she has been told to find a mom with a stroller…they are everywhere. I know it sounds prejudicial, but how many moms with strollers are not able to be trusted?
Another thing we do is point out a landmark that is easy to be found and preferably seen from any point in the park. For example, we told her to go to Cinderella's castle and look for adults along the way. If we are all traversing to the same point, it will be easier to find one another.
Lastly, we have instructed her to not go anywhere else with the adult she finds. She knows to tell them we are going to meet at the castle and to call the number on her wrist. If they try to take her somewhere else, she needs to yell for someone else to come.
Ideally, none of these precautions will ever be needed and this will all be over preparation. I would actually be shocked if she remembers all that we told her to do. That is why we went with the fail-safe of the ID bracelet. If nothing else, she will know to show this when an adult asks if she knows our phone numbers.
This summer please take the time to create a plan for and with your child before and during your vacation.