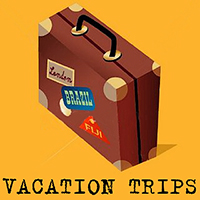 Summer is around the corner, and you want your family to have a memorable vacation. Perhaps you are considering a trip to one of the famous destinations in Europe, the Trevi Fountain in Rome or the Eiffel Tower in Paris, or maybe a flight to an exotic island?
My family has close ties in many countries outside of the United States. I am a teenager who has been blessed with the opportunity to travel. I have been to thirteen different countries and many different states, and I thank my parents for the experiences. However, looking back, I would have preferred if some of those trips had taken place many years later. A friend might ask me, "Have you been to Germany?" and I'll say, "Yes!" Then, he asks, "What was your favorite part of it?" and my answer is, "Well, I don't actually remember; I was six." Very anti-climatic indeed.
What's my point? My recommendation is that parents not rush taking kids on extravagant travels. All I have left from my travels before the age of ten are souvenirs and pictures. My few memories are simply happy moments with my friends and family which, in most cases, are not directly connected to the travel. Sometimes I think families get carried away with the idea that traveling is part of vacation. Flights for an entire family can often cost a few grand, and that's without considering the other travel expenses. I encourage parents to explore the close-to-home options.
Saying no to travel can actually open many other doors. Think of the budget you were willing to spend on a trip; you can use that as a base to plan some other fun activities. When your kids are young, the best decisions are the ones that end up being "investments". A trip to Alaska is fun for a week, but, for example, an air hockey table or a musical instrument can be fun for years to come! Or what about dance or karate lessons that you never considered before? If your kids are still young, it's time to explore the options, not necessarily the world. Have fun!