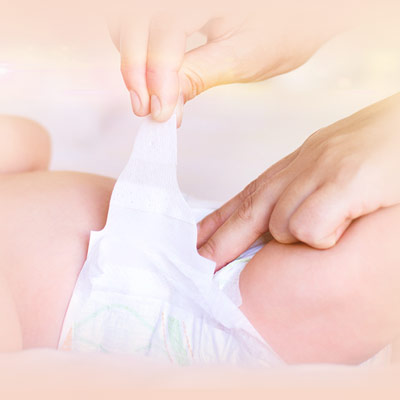 Setting up a baby's nursery needs utmost care and attention. It is also exciting for the parents as they are expecting their first baby. Every edge of furniture has to be picked up with lots of love. Parents often worry about the look of the nursery rather than looking for the safety of their baby. As a parent, you can smartly look for rocking chairs, cribs, dressers, gliders, changing tables and bookshelves. When you want to design a perfect room for your baby, you can save money and also can provide an eye appealing room. Here are several ways to find out how you can save money while shopping cute kinds of stuff for your newborn baby.
Make a proper plan
Set up a budget and use cash to pay everything. Doing this, you won't end up paying an additional fee for swiping cards.
Make sure that you're getting child tax credits
Tax credits are the payouts made regularly if you have a low income. But you need to renew your account every year so that the cash flow is regularly maintained.
Buy gender neutral clothes
If you're planning to have more kids, then buy clothes that would suit well whether it is a baby girl or boy. Buy colors such as green, white, yellow rather than buying just blue or pink. Doing this you can reuse them when another baby arrives, and this way you would end up saving some money. You can browse through dealslands store to get some discounts while shopping for your baby.
Use money saving stores
There are many other stores that give you lots of discount on your baby's shopping. You can avail the same by subscribing to their newsletter and following them on social media sites, such as Facebook, Twitter, Instagram, YouTube, Pinterest etc.
Don't buy what you don't need
While many promotional offers can be luring, try sticking to those things only which you'd thought initially. Branded boots or a baby hammock are not as necessary as cuddles, love, and warmth. Nappy bins, play mat, door bouncer and posh changing bags are some of the value for money and "must have" stuff in your wee's room.
Reusable nappies
Reusable nappies are very affordable and can make you save between £100 to over £1,000. You can also use them on the second or third kid. There are many reusable nappies present both on retailer shops and online, and they work exactly like disposable nappies. The only difference is you need to wash them instead of throwing. You may also get volunteers who would make you aware of the benefits of using reusable nappies.
Buy versatile items.
Buy furniture that can do more than one sort of job. For example, you can look for a conversion kit that can be used both as a crib and as a bed. Such kits can also be used in future when the newborn baby grows. Conversion kits are usually a little high-priced but are totally worth it. You can look for such items online by using Dream.co.uk voucher code.
Register the baby furniture on your baby registry
Most of the people can't buy you a £100 or £200 crib, but several relatives or friends can contribute to purchase expensive items included on a registry. Include furniture items along with the other things and if no one buys it, you can buy it later on at a cheaper rate. Moreover, there are some stores which offer some discount on the purchases of registry items, you can look for such stores and take advantage.
Parenthood is said to be a new beginning of your life's chapter and by following these simple and frugal steps you can save money which can be later on spent in the upbringing of your child.
Brought to you by our friend, Christopher S.